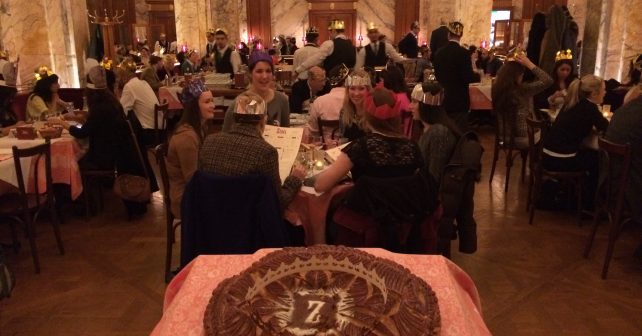 It's going to be a right royal occasion at Brasserie Zedel on Sunday. The restaurant is offering FREE food all day to mark La Fete Des Rois. Yes, all day!
All the reservations have long gone but there are still walk in tables available throughout the day. All you need to do is turn up wearing a crown.
In return, Zedel's is promising a FREE three course meal, including pudding and wine, fit for a King or Queen.
Two caveats: crowns can be home-made or bought, but strictly nothing out of a Christmas cracker. And, of course it will be very popular so be prepared to wait for a table.
Sunday January 8th, 11.30am-10.30pm, Brasserie Zedel 20 Sherwood St, W1