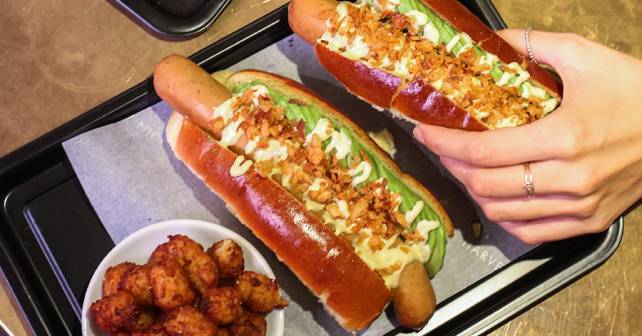 It's not often you get top notch freebies in the poshest part of London but all that's about to change; there's hundreds of FREE hot dogs on offer at Harvey Nichols this week,
It's absolutely fabulous. Staff at 109 Bar + Kitchen in the Knightsbridge store will be giving away 500 warming treats to whoever fancies one this Wednesday from midday.
Hungry diners can choose between either The Under Dog with beef banger, white cheese, lettuce and paprika aioli or The Veggie Dog with spinach, avocado and mayo.
Just pop along dahlings and enjoy.
Thurs 13th Dec, from 12pm: 500 FREE hot dogs 
109 Bar + Kitchen, Harvey Nichols, 109-125 Knightsbridge, SW1X 7RJ
For more info click here