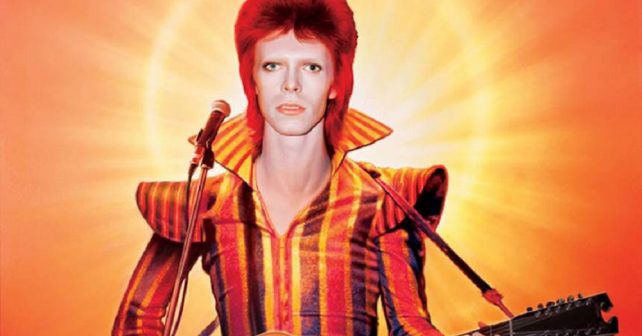 In need of a reminder of the genius of David Bowie? Then get out the glitter and platforms –  Clapham Grand is putting on a one-off tribute night – Let's Dance; A Celebration Of David Bowie –  this Friday.
It's been a year since our beloved Star Man left us and the south London club will be celebrating the music wizard on stage, dancefloor and DJ booth.
Top Bowie tribute act David Live kick off with a sing-along live set before handing over to DJ pair TheMenWhoFell2Earth, founders and resident record spinners at Soho disco, Rebel Rebel. There will also be a sumptuous glitter-laden dance performance from Hot Heels AKA The Queen Bitches who've recently finished a sold out season performing at Space in Ibiza.
 Bowie tribute band David Live playing "Heroes" live in Stoke on Trent
Friday 13th Jan, 10pm – 3am, The Clapham Grand, SW11
Get tix here: