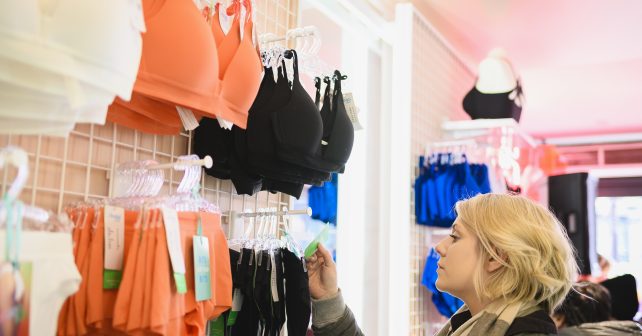 Ladies, if you're in the market for a new FREE bra, you've come to the right place.
Bra brand, Sloggi says it's on a mission to ensure every woman waves goodbye to uncomfortable, pinching wire and embraces a no wire, comfy bra.
To that end, they're holding a brilliant one day bra amnesty in their east London store. All you've got to do is rock up with one of your bad/uncomfortable bras and they'll swap it for a brand new freebie Zero Feel bra from their SS19 range.
A great deal? Yes, but we wouldn't be doing our job if we didn't flag up the fact these beauties don't come in cup sizes. Instead, they're based on back measurements and are available in an XS – XL. In short, to call a breast a breast this might not be suitable for any of us over a DD. (However much I'd like to ditch the wire there's a reason I don't; this woman needs scaffolding, baby!)
If you're one of the lucky, perkier types then what are you waiting for? Dig out your disaster bra and pitch up to Shoreditch.
Fri 3rd May, 11m – 7pm: FREE Sloggi Zero Feel bras while stocks last
Sloggi store, Unit 33, Boxpark, E1 6GY
Strictly one bra per person