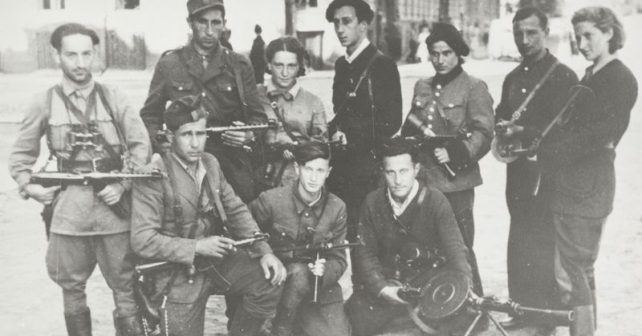 It was one of the darkest times in contemporary history but, as this FREE WW2 exhibition highlights, there were many instances of incredible heroism as well.
Jewish Resistance to the Holocaust shines a light on Jewish partisan groups and underground fighters who rose up against the Nazis using photos, films and gripping personal testimony.
Visitors can explore the astonishing story of 23-year-old Tosia Altman who smuggled herself in an out of the Nazi controlled Polish-Jewish district to organise armed revolt and the Warsaw Ghetto Uprising.
There's information too on the Bielski brothers in the forests of Eastern Europe who rescued hundreds of men women and children. (As told in the excellent Daniel Craig film, Defiance, currently on Netflix) There's even a section exploring those who attempted insurrection in the death camps themselves.
The stories are fascinating, gripping and brilliantly told. Go.
Now – Mon 30th, Nov 2020: Jewish Resistance to the Holocaust
Current opening hours are Tuesdays and Thursdays, 11am – 3pm
The Wiener Holocaust Library, 29 Russell Square, WC1B 5DP
To book your FREE slot in advance and for all other info click here