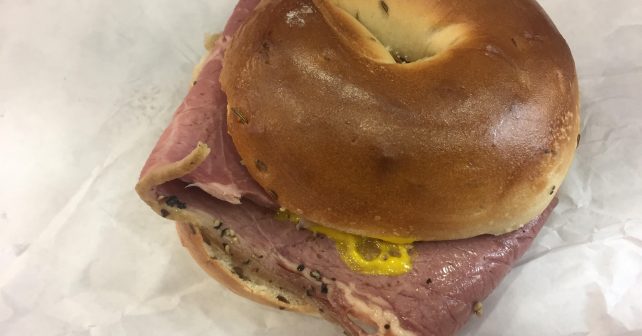 I say bagel, you say beigel, but don't call the whole thing off, because us Brits really love bagels. In fact, we eat over 320 million of them each year.
The humble bagel originated in Poland 400 years ago and was brought over to the U.S. and UK by Jewish immigrants. The word "bagel" comes from the Yiddish word "beygal" meaning "ring" or "bracelet", hence the hole in the role.
What makes these little bits of bready goodness special, is that they are boiled first and then baked giving them a super shine. A good bagel should have a thin, glossy, crackly crust with a soft and chewy inside.
So where's the best places in London to get your chops round them?
Carmelli
Carmelli bakery in Golders Green celebrates its 30th anniversary this year. A kosher bakery, it's super popular with the North London Jewish community – and for good reason. The bagels here are excellent. I tried their most popular, a plain bagel with smoked salmon and cream cheese. The bagel was super crispy on the outside but deliciously dense and chewy on the inside. A real winner.
126-128 Golders Green Road, NW11
Beigel Bake
The 24-hour party people bagel joint. The white neon sign shines brightly at one end of Brick Lane, luring the queues that build up after hours. It's the perfect pit-stop for some munchies after a night out. The salt beef bagel with pickle and mustard is the one to get. But be warned, it is a New York style mammoth portion. I couldn't even finish half of mine, as good as it was.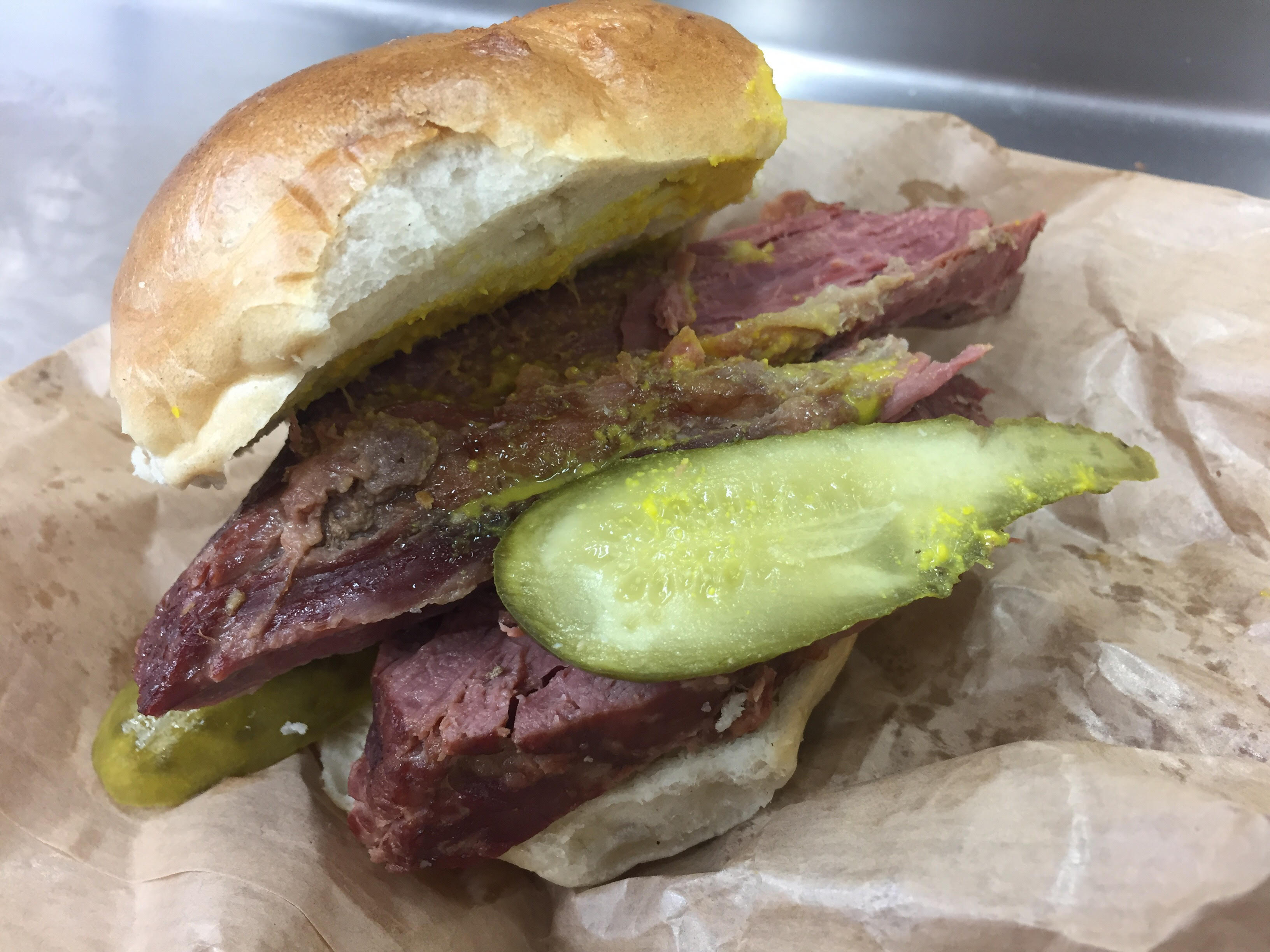 Ronnies
Sitting unassumingly in amongst the crowded high street of West Hampstead, Ronnies is a no-frills Jewish bakery, selling pastries, cakes, breads and bagels. Baskets of scrumptious looking poppy seed and plain bagels sit in the window just waiting to be grabbed. I decided to go for an egg mayonnaise bagel but not before the manager stuffed a freshly baked warm,cinnamon bun into my hand. Yum.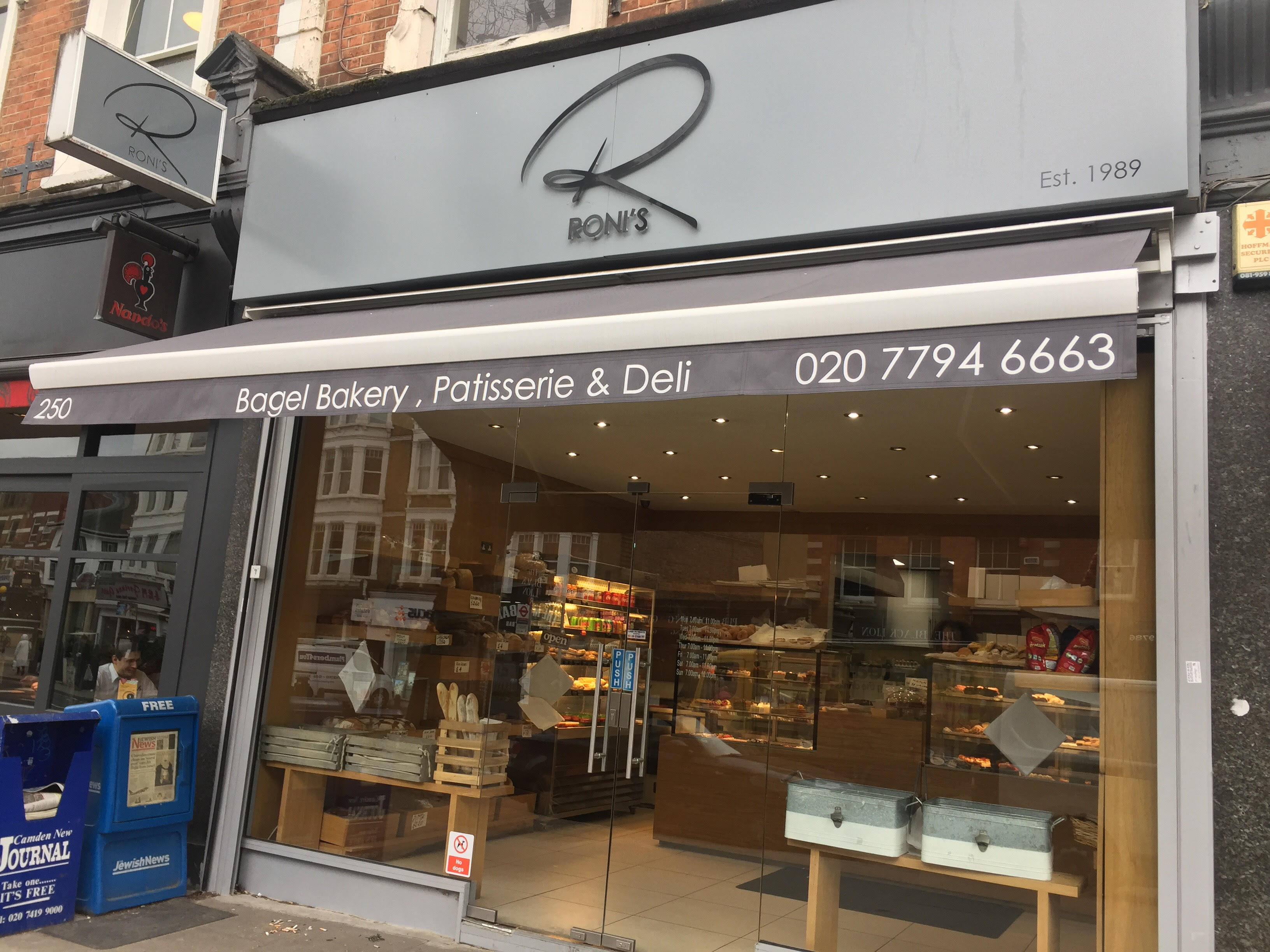 The Happening Bagel Bakery
Just up the road from the Arsenal stadium, this little bakery is often bursting at the seams. A huge array of mouth-watering bagels sit teasingly within easy reach, while the smells just coax you into submission. When I visited I tried a pastrami on rye bagel. It's the caraway seeds that work so well with pastrami. The combination along with the mustard is tangy and delicious.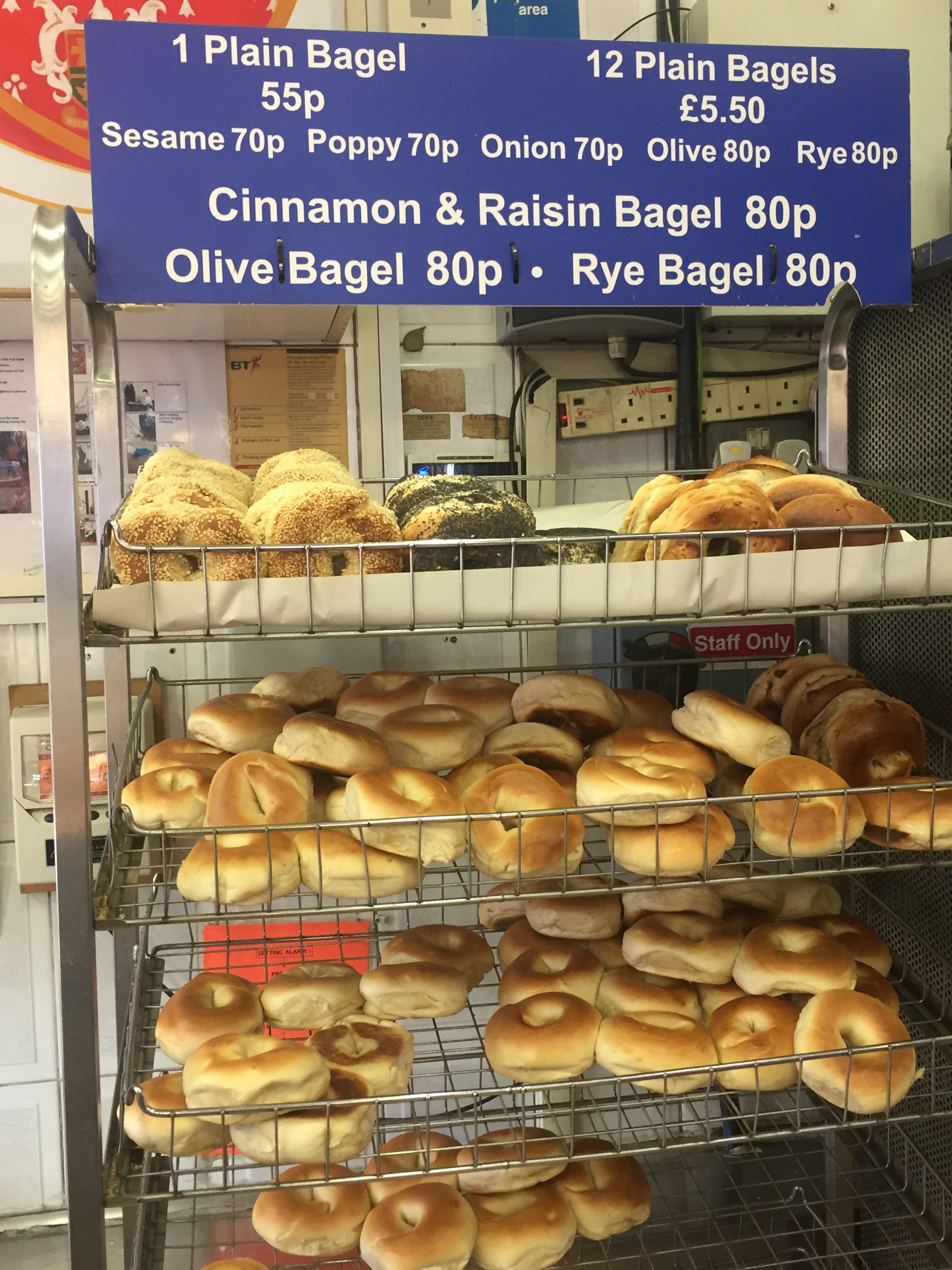 284A Seven Sisters Road, London N4
Rinkoffs
Founded in 1911, Rinkoffs bakery is the ultimate family business. Still run by the Rinkoff family, it's a quaint bakery and café in the heart of Whitechapel. There are breads, bagels, cakes and trendy crodoughs aplenty. all of which look too delicious for words. I gorged on a sesame bagel with tuna and a plain bagel with smoked salmon and cream cheese. Both were filling, fresh and tasty.