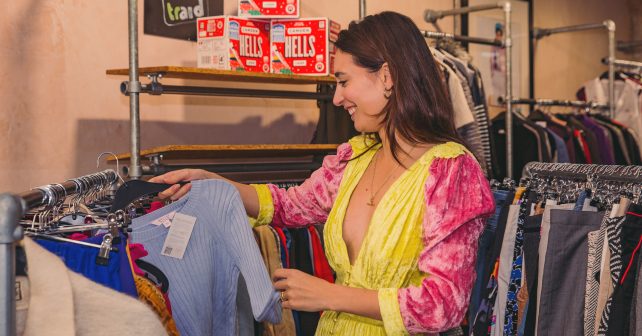 Everyone's got clobber they don't want and here's the ideal opportunity to give it to a good cause. Join TV presenter, Laura Jackson (Take Me Out: The Gossip) for some sustainable shopping at this pre-Christmas charity pop-up.
Laura's curated a collection of vintage items – including some from her own wardrobe – and will be on hand dispensing advice and fashion tips. It's an ongoing collaboration between TRAID clothes bank and Camden Brewery.
Anyone turning up and donating an item of clothing will get a FREE beer in return, so if you've got an outfit gathering dust in the back of your wardrobe this is the perfect chance to give it a good home. Your disaster is someone else's fabulous!
Sat 7th Dec, 12pm – 4pm: FREE beer in exchange for FREE item of clothing
Camden Brewery, 55-59 Wilkin Street Mews, Kentish Town, NW5 3NN
For more info click here