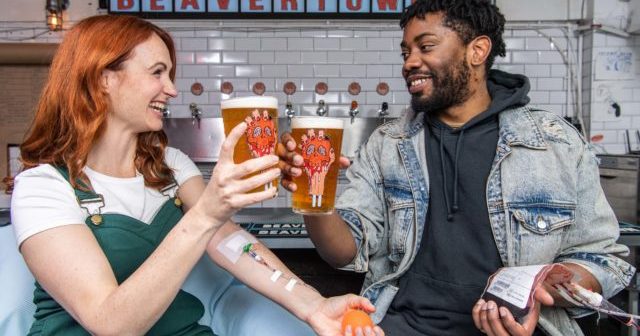 This is the best bloody idea we've seen in a while! One taproom is dishing out FREE beer to hundreds of people who sign up to donate blood.
This Saturday, hipsters' favourite Beavertown in Tottenham plans to give away 500 cans of Bloody 'Ell Blood Orange IPA (spot the link) to the first 500 people who pop down and sign up as donors.
Blood stocks are low in London so here's a chance for you to do your bit. There won't be any blood transfusions on the day; it's beer this weekend then donations after. Go on, we all need to help each other.
Sat 25th May, from 2pm: 500 FREE Beavertown beers for blood
Beavertown Brewery, Unit 17, Lockwood Industrial Park, Mill Mead Rod, N17 9QP
For more info keep an eye on Beavertown's Instagram