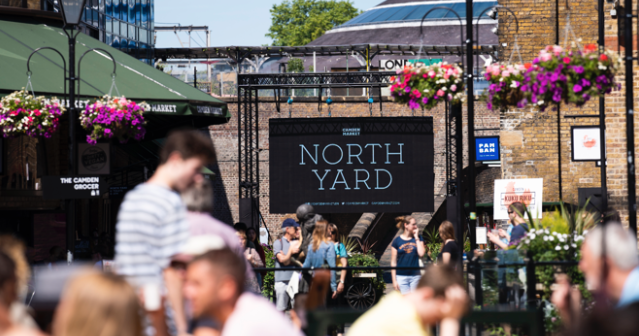 There's a giant, purple aubergine installation coming to Camden and, along with it, hundreds of FREE dishes celebrating the healthy plant. (Fun fact: we use it as a vegetable, but it technically belongs to the fruit family.)
The gratis goodies are all to celebrate the opening of Camden Market's new North Yard restaurant and dining area.
Each of the restuarants and foodpreneurs will be offering their own twist on the seasonal veg. Look out for Rudy's Dirty Vegan Diner's Mindful Moussaka Burger & Aubergine Fries, Pamban's Brinjal Moju Pizza with aubergine pickle and The Cheese Bar's 'Aubergine Melt'.
How to claim a piece of the action? Just pop in and pick up a special aubergine at the giveaway point located just by the Amy Winehouse memorial statue.and trade it in for one of the dishes.
We're peckish already!
🍆 Thurs 19th Sept, from 10am: The Big Aubergine 400 FREE dish giveaway 
🍆 North Yard, Camden Market, NW1 8AH 
🍆 For more info click here