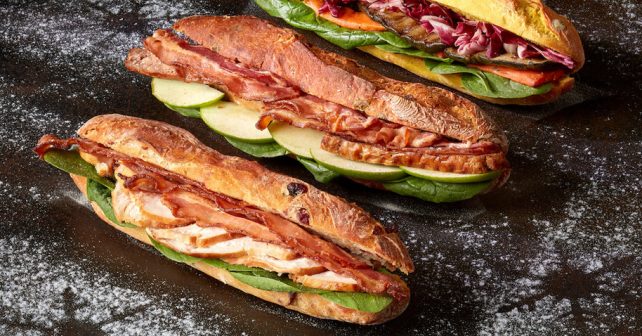 This might not be free food, but it's very close! For one day only French chain PAUL is dishing out 1,000 sandwiches for a measly QUID!
It's all to celebrate the launch of the posh patisserie's three Christmas sarnies. Hungry Londoners can choose from either turkey and cranberry, sausage and bacon or a veggie option with pumpkin and rosemary.
Each of the brand's 33 London outlets will be taking part and – big incentive – all cash raised is going towards food poverty charity, the Felix Project
Bon appétit, mes amis!
Tuesday 7th Nov, From midday onwards: £1 PAUL Christmas sandwiches
Multiple locations across the city. Once 1,000 have been bought, the sandwiches will return to normal price
To find your nearest Paul click here