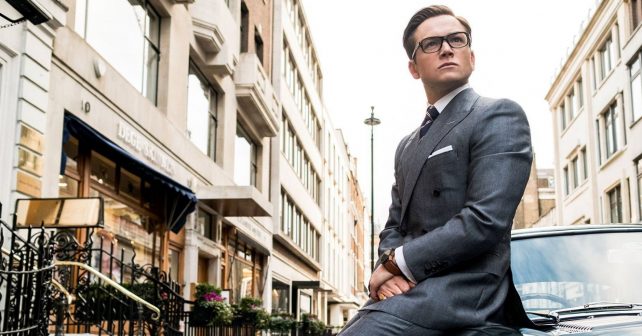 Boys and girls, get yourself suited and booted and down to Mayfair! To mark the release of Kingsman: The Golden Circle, one central London pub is being transformed. in keeping with the theme Absolute Radio's Christian O'Connell will be broadcasting from The Kingsman Arms for a week.
Not only will listeners be able to win a chance to join the breakfast DJ and his team at the bar, but the best news is for one night only we're all invited to the party. Courtesy of the good people at Absolute the first 600 people through the doors on Friday night will receive a FREE beer.
Content director, Paul Sylvester at Absolute says, "It's the end of a really long, dark and miserable month and we wanted to do something which would cheer everyone up."
Cheers, we'll drink to that!
Fri Jan 26th, 6-10pm: 600 FREE beers
The Kingsman Arms, 2 Shepherd Market, Mayfair, W1J 7QA
Kingsman: The Golden Circle is available on 4k Ultra HD, Blu-ray™ and DVD on 29th January