Popular Hoxton restaurant, Rapsa has landed in Selfridges' Foodhall for the summer with a cocktail and tacos pop-up.  Open for six weeks it's bringing its own brand of Filipino fusion to the W.End.
With a menu inspired by their 30-something Filipino chef, Francis Puyat, all the tacos are well under a tenner at £7.50 a pop and range from the meaty – a Pork Lomo Chicharron Taco and Chicken Afritada Taco Chicken Afritada Taco – to a vegan aubergine Adobo.
If you want to wash them down with a drink they're serving both alcoholic cocktails (Pinoy Colada,  Kalamansi Daiquiri, Kala-Margarita) and non alcoholic drinks.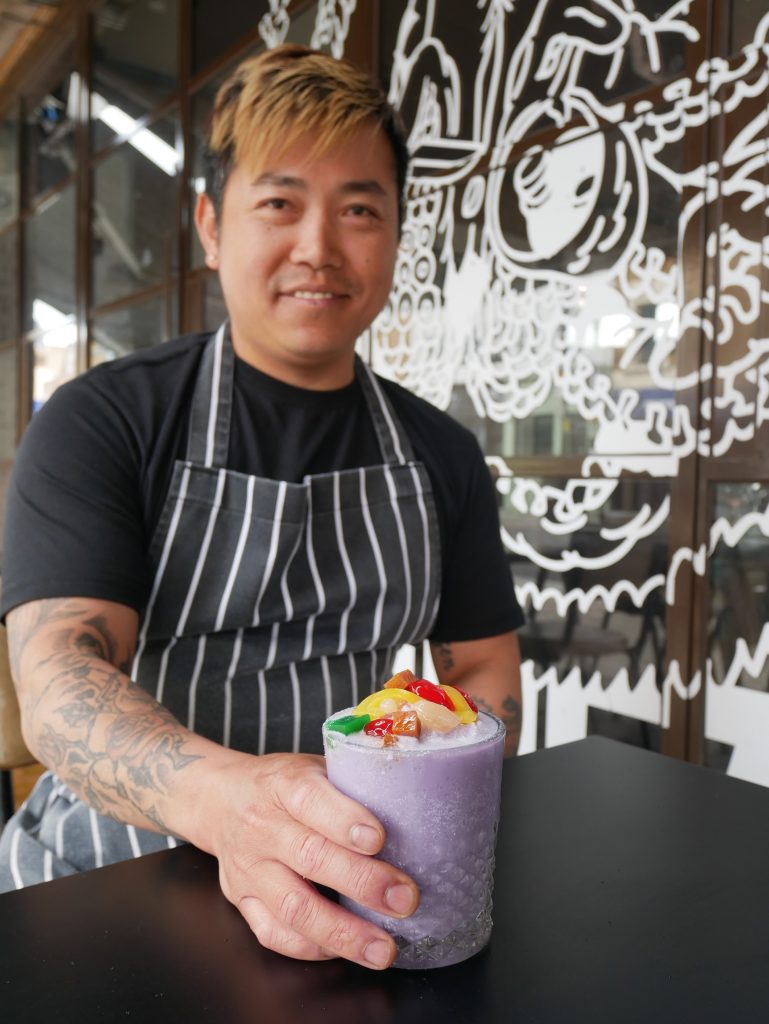 To mark the pop-up's arrival they're giving out 200 FREEBIE non-alcoholic drinks across four days – 50 per day. Customers can choose between the Halo Halo Yamboree (pictured above) or a thirst-quenching Kalamansi lemonade.
The Yamboree is the national dessert in a drink. It consists of purple yam infused coconut milk and is topped with jellies.
The Kalamansi Lemonade is the ultimate thirst quencher. Made using Filipino superfood kalamansi limes.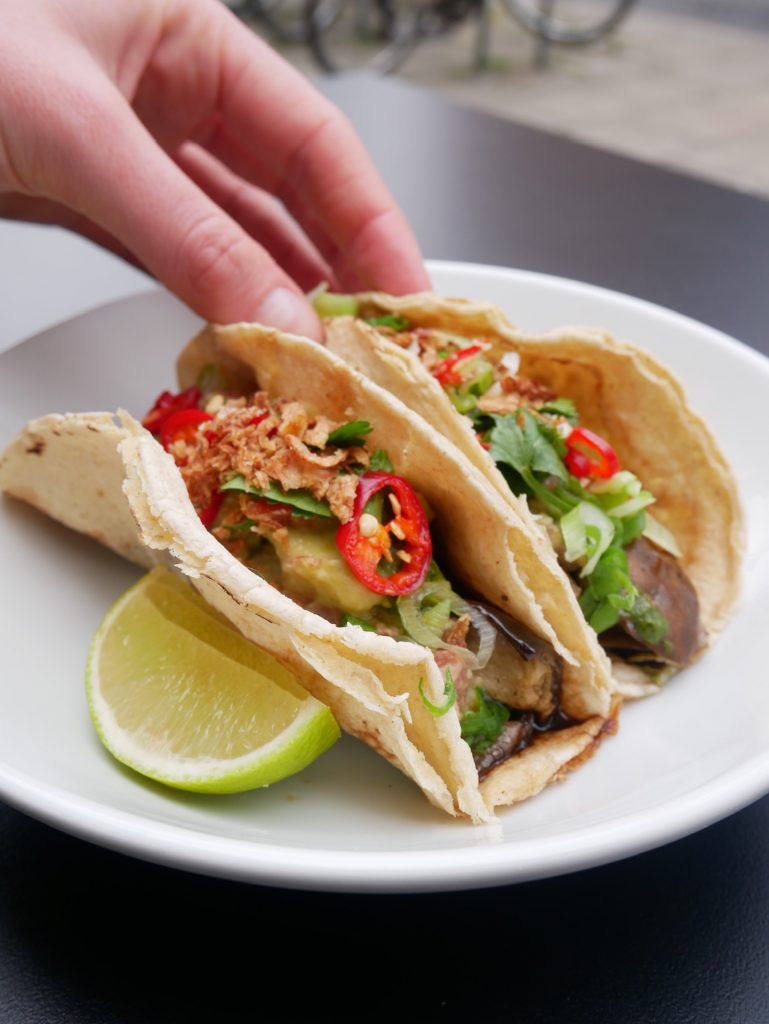 Puyat says, "It's still early days for Filipino cuisine in the UK so we hope that our residency at Selfridges Pop Up Kitchen will give Londoners a taste for its original fusion style. Filipino cuisine has some of the punchiest Asian flavours thanks to our native kalamansi limes and our ube purple yam. Not only do they help make the flavours in our food really pop, they also work really well in drinks."
To take advantage of a FREE lemonade or yamboree all you've got to do is pitch up at lunchtime. With projected temperatures in London about to soar, we call that perfect timing!
Mon 5th July – Thurs 8th July, from 12pm: 50 FREE drinks every day
Rapsa, Selfridges Foodhall, Oxford St, W1A 1AB