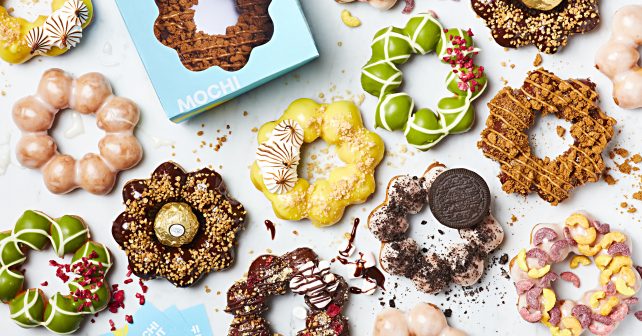 Following on from the success of its first mochi donut bar in Leicester Square, the Japan Centre is launching a second bar at Ichiba – Europe's largest Japanese food hall – in Westfield.
To mark the occasion they're giving out 100 FREE donuts across two days. What are mochi donuts, we hear you ask? Well, they're made with Japanese rice flour so they come up sweet and crispy with a soft chewy texture.
There'll be a choice of eight flavours from a chocolatey Ferrero Rocher (real Ferraro chocolate) to Rocky Road (think mini marshmallows, hazelnuts, dark chocolate & a biscuit crumb) to the straightforward original with a white glaze. Sweet-toothed heaven!
Fun fact: the open kitchen means customers will see the entire process of making mochi donuts from shaping and frying to hand finished decoration.
Thurs 10th Aug & Sat 12th Aug, from 11am: 50 FREE donuts per day
Ichiba, Westfield, White City, W12 7HB
.