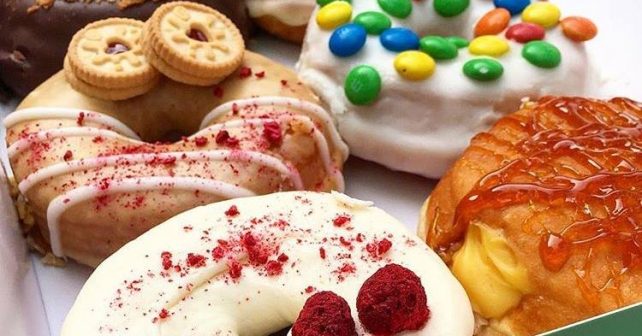 Here's a way to get that Friday feeling. Aussie sweet brand Doughnut Time has arrived in London and to celebrate is handing out dozens of FREE doughnuts!
Simply show up at their Shaftesbury Avenue shop and bag either an M&Ms topped treat, a macadamia blondie piece or one of their Jammy Dodgers. They've even got a couple of Brit-inspired sweets lined up for the big day. Check out their Love Actually inspired invention plus another topped with an Earl Gray tea tasting glaze.
If you can be prompt, be prompt because you dough-nut want to miss out!
Fri 27th Oct, 12.30pm – 2.30pm: FREE Doughnut Time doughnuts
96 Shaftesbury Avenue, W1D 5ED