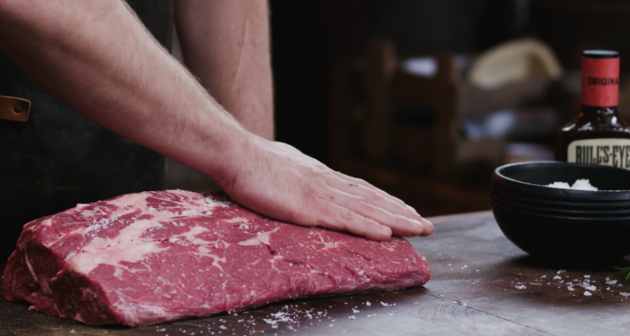 Look away now vegans, this is not one for you! One east London venue is prepping to give out dozens of FREEBIE mouth-watering meat dishes for two days.
The people behind it are American sauce experts, Bull's Eye who are launching the world's first 'Meat Massage Joint' in UK. The cuts will be paired and smothered with one of their bold, flavour-packed sauces and popped onto the BBQ.
How to claim, carnivores? Easy. Just pop in to Bull's Eye BBQ's Truman Brewery pop up and claim one. There's 100 per day, including steak and pork ribs.
It's first come, first served so don't mess about or you'll miss it.
Thurs 23rd & Fri 24th May, from 12pm: 100 FREE cuts of meat/day
Bull's Eye Meat Massage Joint, 11 Dray Walk, Truman Brewery, E1 6QR