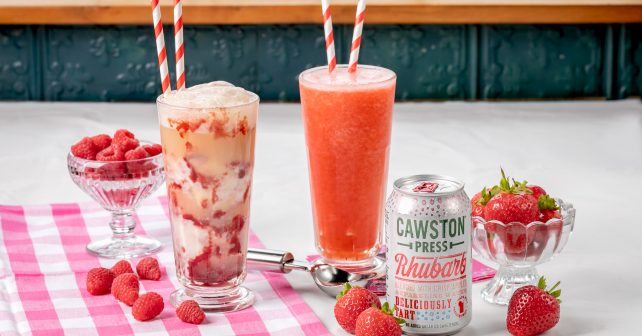 It's not been the sunniest August so far, but no Brit has ever needed scorching temperatures to be enticed into enjoying an ice-cream float.
This weekend, Cawston Press – the drinks brand – is touching down in east London where they've teamed up with Lili Vainilli bakery to bring you some old fashioned summer vibes with their own unique twist on the float: the Rhubarb Float.
And there's 150 FREEBIES up for grabs. If it's been a while since you had an ice cream float, grab a date or mate, relive your childhood and take a walk down Memory Lane.
Sat 14th Aug, from 10am :150 FREE rhurbarb and vanilla floats
Lily Vanilli Bakery, The Courtyard, 8 Ezra Street, E2 7RH
Can't make it down? Rustle up your own Rhubarb Float at home. Just take a liberal dollop of ice cream,  pour a Sparkling Rhubarb on top and grab a striped straw.