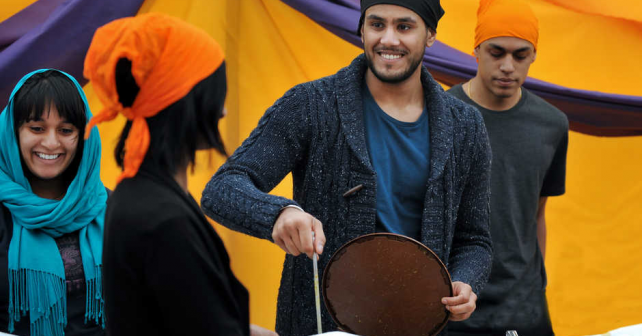 For London's Sikh community this is Langar Week. For those who don't know, this is a 500 year old SIkh tradition during which every Gurdwara in the world (the place where Sikhs come to worship) serve FREE meals every day to people, regardless of their faith or background. Often to the homeless on the streets.
The first Guru, Nanak Dav believed that true profit came in the form of selfless service and so Langar was born.
This year they're inviting all Londoners – particularly those who live or work nearby in the City – to join them for a FREE vegetarian lunchtime buffet.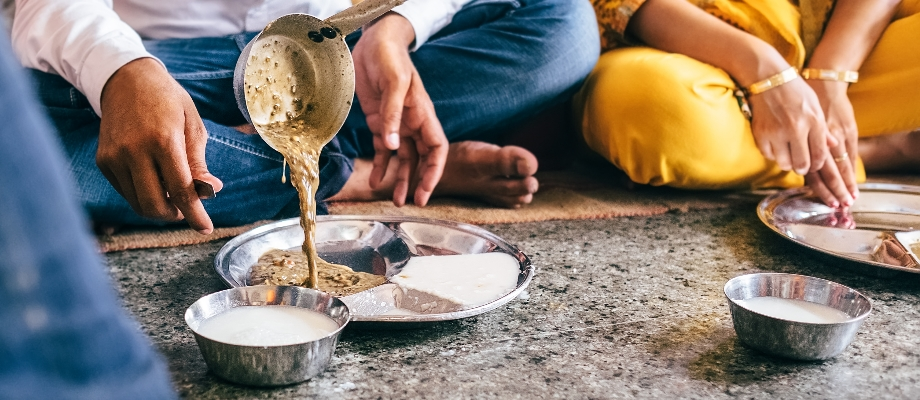 Volunteers will be serving up all manner of delicious veggie goodies – think dahl, rice, roti along with Western faves pizza and pasta – so forget your usual uninspiring packed lunch and join them.
Tues 2nd Oct, 12pm – 3pm: FREE vegetarian Langar meal
St Ethelburga's Centre for Reconciliation and Peace, 78 Bishopsgate, EC2N 4AG
No booking, just rock up