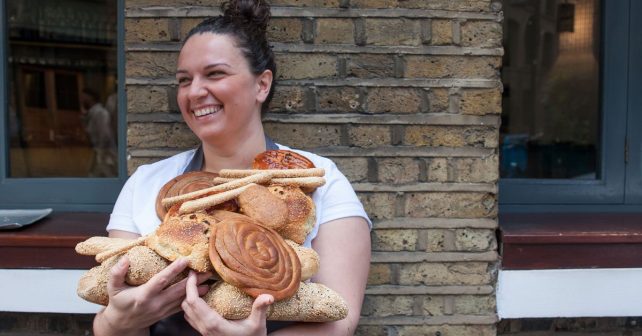 Listen up, Londoners, get your hump day off to the best start possible with FREE coffees and tasty Turkish snacks. All you've got to do is show.
It's all thanks to those kind people at Oklava Bakery + Wine in Bloomsbury who are dishing up dozens of freebies to celebrate the opening of their latest branch. The chain is the brainchild of Great British Menu Chef Selin Kiazim (above).
Anyone who pops in can pick up some treats to take away. Look out for feta and parsley pogaca brioche, spinach and feta thin pastry borek, halloumi loaf and even some sweet things. There's 100 snacks in all so if you time it well you can enjoy a breakfast on the house washed down with a Turkish coffee or espresso. Nice one.
Wed 15th Jan, 8am – 10am: FREE coffee and snacks at Oklava Bakery + Wine
64 Grafton Way, W1T 5DP