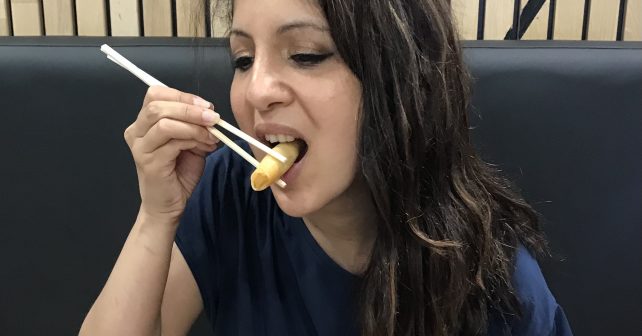 Food that's tasty and cheap is always going to get our attention. When that doesn't involve the usual fast food fare we're all ears.
If you're on the hunt for something that doesn't scream heavy-duty carbs Chopstix ticks both those boxes. A Pan-Asian noodle chain, there are 60 branches across the country. with the main London branch situated on Oxford St, near Tottenham Court Rad tube station. (A quick FYI this Chopstix has recently undergone a major refurb and now boasts some pretty cool artwork.)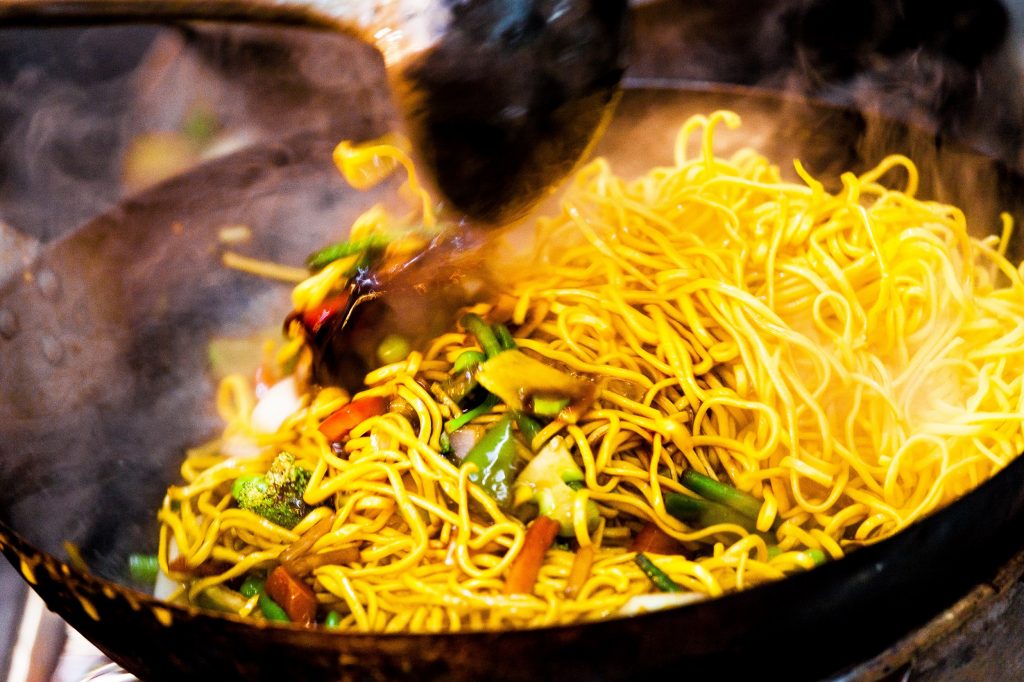 The menu is a mix of noodles, chicken, beef and  prawns with fresh vegetables and sauces. Customers order boxes of food. A small box is just £6 and includes a base and one topping. Add on a drink and a side for just £1.95 and we're talking well below a tenner.
Click here for the full menu.
LOW CALORIE MENU
It's also worth flagging up they now offer a low calorie menu. Fronting their campaign is former Made in Chelsea cast member and now health influencer, Louise Thompson. Glossing quickly over the fact this writer has no hope of ever looking like Louise this menu is great news for those of us who've piled on the pandemic pounds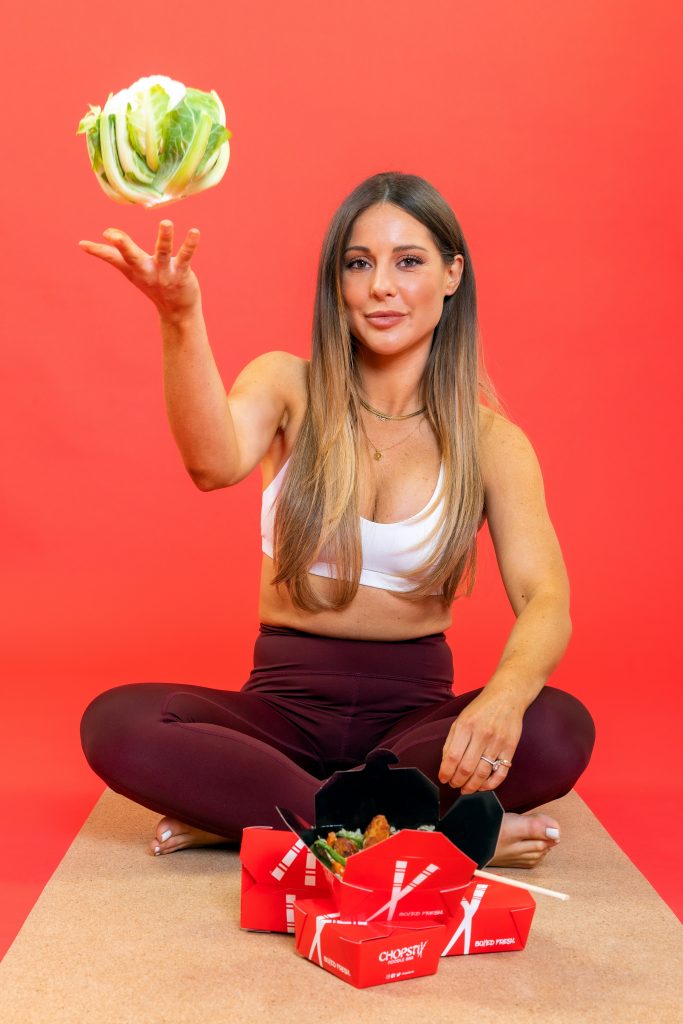 Choices include Salt and Pepper Chicken, Teriyaki Beef and Chinese Chicken Curry. Not forgetting their new 'skinny' rice which is a fusion of garlic, ginger, red & green peppers and mixed vegetables sautéed with cauliflower rice which is just 100 calories. Add on' Chinese chicken curry and you're looking at a filling meal for just 231 calories.  In fact, every dish with Skinny Rice comes in below the 500 calorie mark.
Rob Burns, marketing director for Chopstix, says; "Takeaway Asian food is sometimes considered to be quite calorific, but we've been introducing dishes for our more health-conscious diners for a while now and we're really pleased with how it looks and tastes."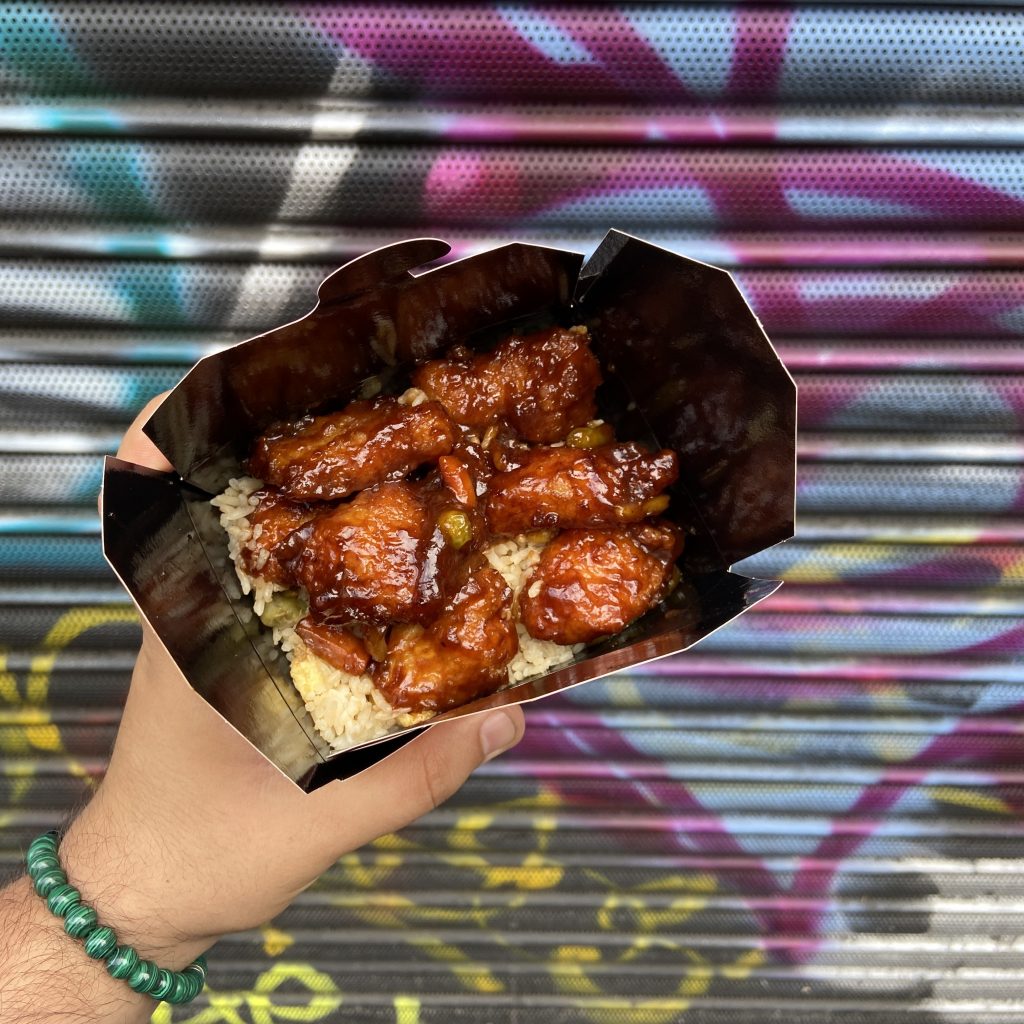 SKINT VERDICT: Super quick service, wide choice, loved the Salt 'n Pepper chicken.
Click here for all Chopstix locations
In partnership with Chopstix