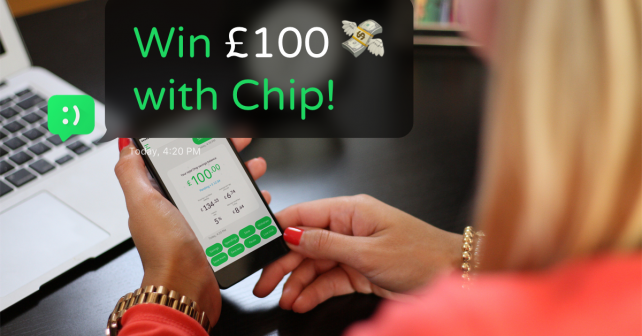 London, we love you. Show us a better place in the world to work and play. But with the ridiculously high cost of living, how's a Londoner supposed to save any money?
Enter Chip, the new iOS and Android savings app. 
What does Chip do?
Chip gives you a ready-made, fully-automated saving habit. It saves a small amount every few days, automatically and painlessly.
In just six weeks you could easily afford to go to that gig/buy those shoes/maybe even say yes to a mini- break.
How does it work?
Chip links a new savings account (held in your name at Barclays) to your existing current account.  To get technical for a second, an AI-powered algorithm learns about your spending behaviour to find opportunities to save. It moves money automatically from your current account to your savings account via Direct Debit, and is compatible with every major high street bank.
Sounds clever.
It is! The algorithm takes your income and balance into account. So if you're flush one month and broke the next, Chip will notice and adjust how much it saves. There's also an overdraft guarantee, so you'll never go into the red because of Chip.
What makes Chip better than a normal savings account?
Aside from the nifty automatic saving thing, you mean? Well, the Chip savings account offers up to 5% interest – it's the only instant-access account on the market to do so. It's completely FREE to use, with no charges or restrictions.
Is it secure?
Chip is regulated by the FCA through agency status with Prepaid Financial Services  – you can look them up in the Financial Services Register. All data is protected using 256-bit (bank grade) encryption.
Epic. Count me in.
GREAT NEWS! Team Chip is giving one lucky reader £100 to kickstart those savings! 
To enter, all you have to do is download Chip, sign up and enter promo code SKINT100.
To confirm your entry, just retweet @SkintLondon's tweet.
You have until Friday 10th March 10pm to enter.
Entering this competition will automatically sign you up to Skint's newsletter.
Sponsored content