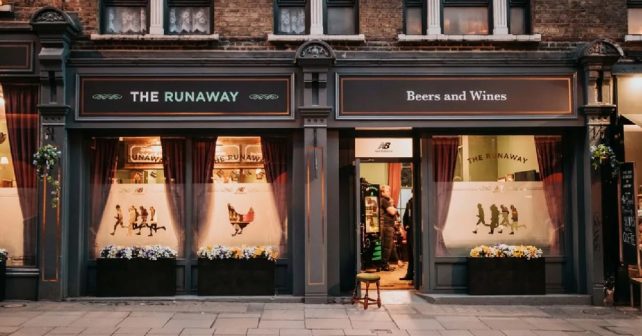 Exchange miles you've run for FREE booze this March. Yep, this 3rd March, you are a stroll /pant from a Charing Cross pub which is parting with on the house pints.
It's all thanks to New Balance getting the capital prepared for the upcoming London Marathon. How to claim?
Just register with their app, you'll then receive a Runaway card to add to your phone's wallet. Fill this in with miles run to claim your totally gratis pints at the Charing Cross Road ale house.
If you run 20 miles between now and 3rd March you'll qualify for two drinks. 40 miles means three. So get in training and we'll see you when you leg it sweaty down the boozer!
Sun 3rd March, 12pm – 5pm: Exchange miles for pints at The Runaway Pub
The Runaway Pub, 64-68 Charing Cross Road, WC2H 0HR
To register and for all other info click here