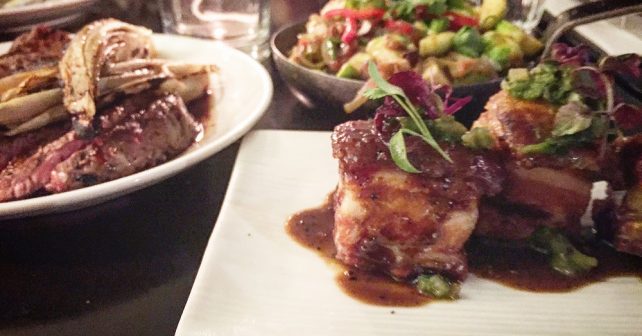 It's a hipsters' dream this one! We've teamed up with Shoreditch's favourite stop off 100 Hoxton to offer an AMAZING 50% off on this Skint Exclusive deal.
The restaurant on Hoxton Street (100, to be precise. The clue's in the name) is a chi-chi, low lit, understated snack spot. Think Asian fusion so chiilli fried rice, pork belly and seriously delicious steak in generous small plates.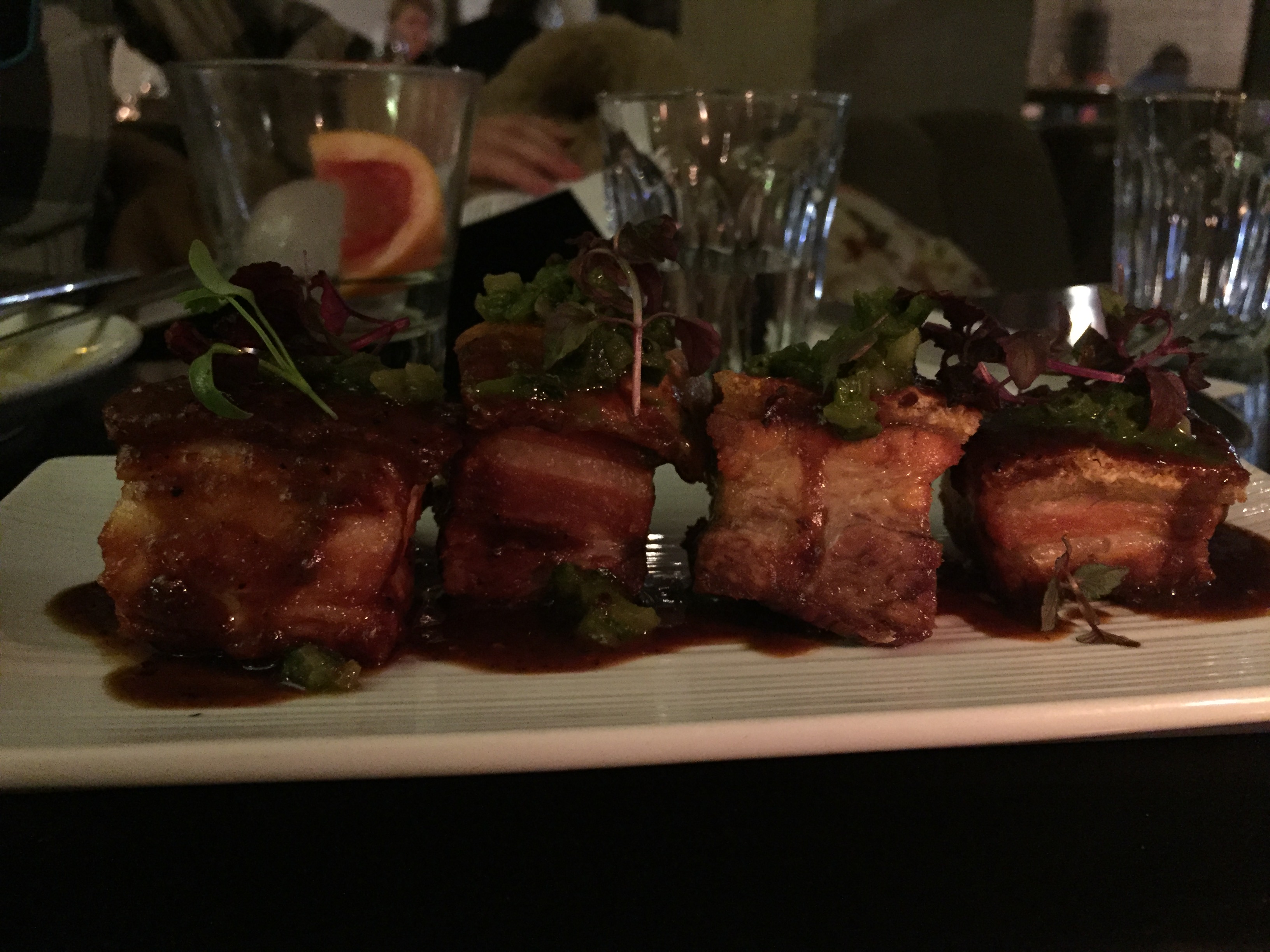 All in, there's loads of tempting morsels to get your tastebuds in a whirl (whilst keeping your spending in check.)
Highlights including cut price juicy pork belly (above) for just a fiver and a great lump of soft steak with seaweed butter for a tenner. Watch out for heavenly salt and peppered squid with lychee for £4!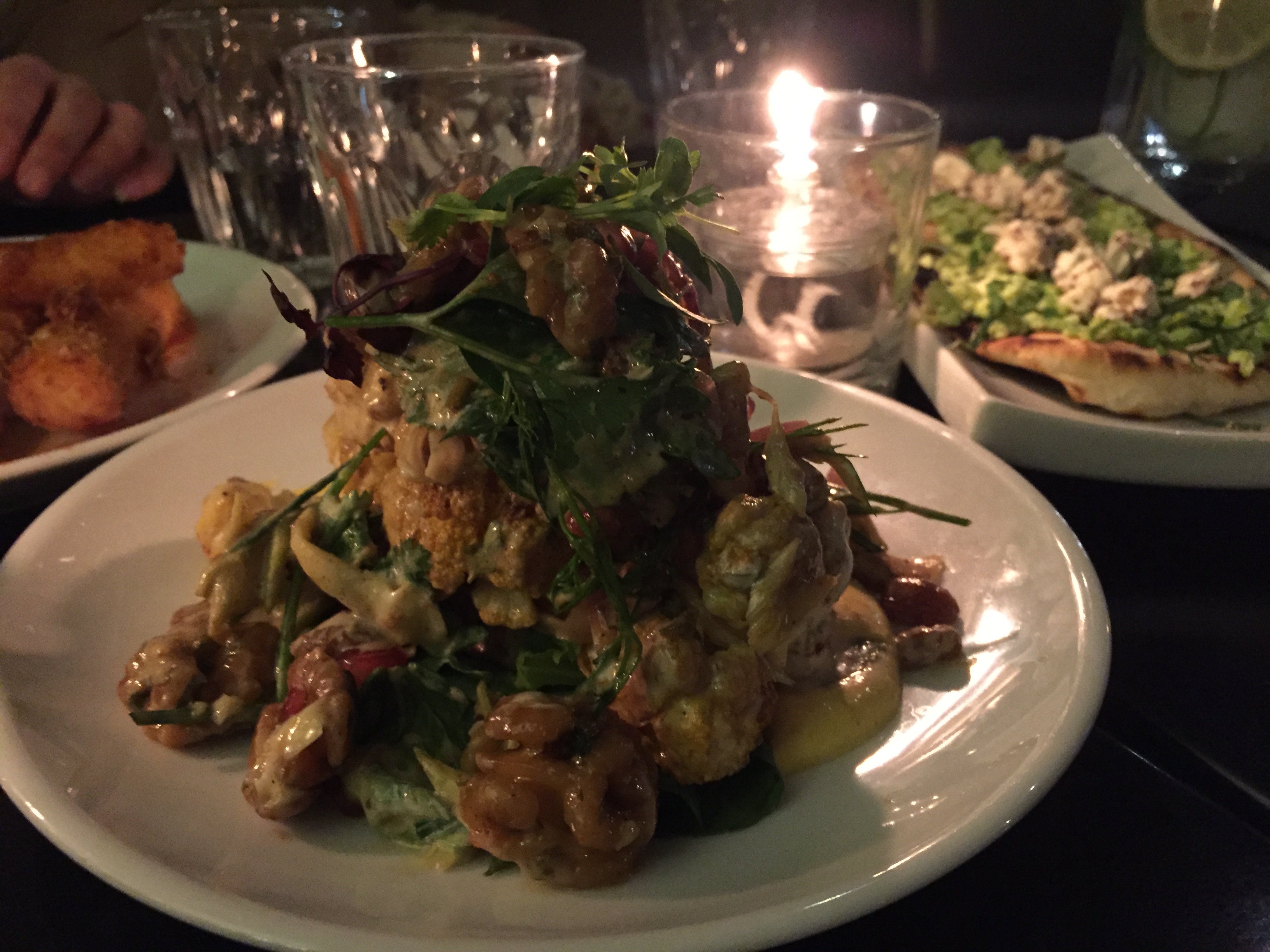 There's plenty for the non-meat eaters to enjoy too at a slashed down price including the roast cauliflower with lemon yogurt (pictured above). The deal is food only but – time it well – then you can combine with happy hour on drinks and cocktails if you fancy a tipple!
SKINT READER OFFER: 50% OFF FOOD AT 100 HOXTON + KINILAW & BUKO DURING NOVEMBER
What's better than one restaurant offering 50% off food? Answer, TWO restaurants! Yep, we've also paired up with the guys next door at Filipino eaterie Kinilaw & Buko to offer half-price food there as well! So it's two for one in more ways than one.
You just have to decide which restaurant you fancy. Decisions, decisions!
Now – 31st Nov: Half-price on all food dishes for Skint London readers at both restaurants
100 Hoxton + Kinilaw & Buko 104 Hoxton St, N1 6SG
Open Tues – Sat, 6pm – 10.30pm
To book for either restaurant email: kinilawandbuko.com/call  07584 718 835 and quote Skint London 
In partnership with 100 Hoxton and Kinilaw & Buko