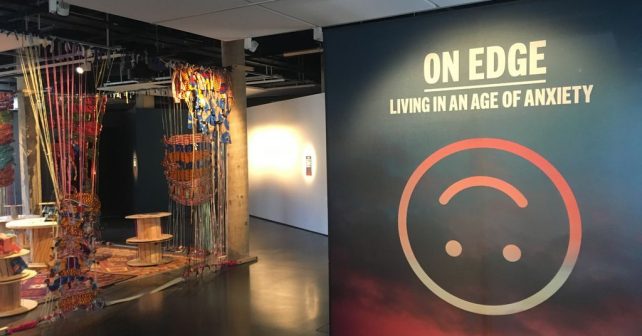 We live in a global age of rolling news, social media and celebrity fascination. But what do the perks and perils of the modern world do for our mental health?
ON EDGE at the Science Gallery takes a look via artworks that explore anxiety, medication, depression, sleep and relationships.
Highlights at the FREE exhibition include the Bad Feel Loops video, posters created with the Institute of Psychiatry, Psychology & Neuroscience exploring hysteria and the Common Thread display (above) which looks at the way various global cultures deal with mental health challenges.
There's even a space for quiet reflection and discussion and a chance to sign up for the GLAD study; the world's biggest study of anxiety and depression.
Watch out for free events too including your chance to contribute to a project about climate change plus a running club to tackle male mental health issues.
Timely, calming and fascinating. Perhaps what we all need right now.
Now – Sun 19th Jan: ON EDGE: Living In An Age Of Anxiety
Science Gallery London, Great Maze Pond, SE1 9GU
FREE – for more info click here