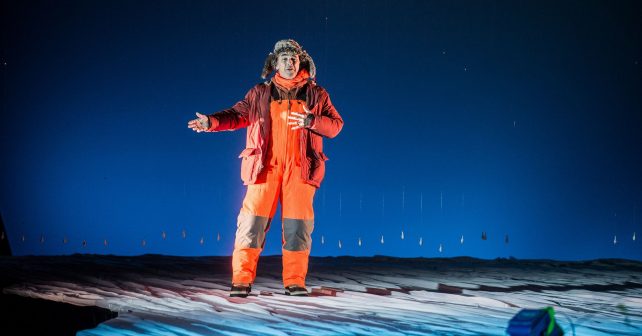 It's not every day you get the chance to see an Oscar winner perform in the West End for FREE.
But, dress up as a fisherman or a fish, and you could well find yourself netting freebies and watching Bridge Of Spies Academy Award winner, Mark Rylance from a private box.
Back from its sold out New York run, Rylance stars in this absurd comedy, Nice Fish (spot the promo connection!).
The play revolves around a couple of fisherman and their philosophical musings besides an icy lake. Ron (Rylance) and long-standing friend Erik (JimLichtscheidl) look back on their lives with dialogue that alternates between the real, surreal and the downright weird. Appropriately enough for a play at The Harold Pinter Theatre.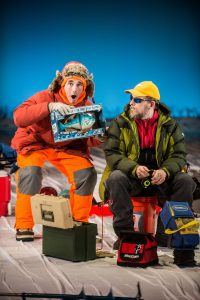 Gone is the gravitas persona of Rylance's Wolf Hall Thomas Cromwell. In its place, a gormless character with an unrecognisable high-pitched Mid-Western accent.
Sometimes poignant, occasionally slapstick with superb comic timing from both the protagonists don't expect logical explanations of what is happening and why; you'll be looking in vain.
Harold Pinter Theatre  Available on a first come first served basis from 6pm on the night of the performance and 1.30pm for matinees.