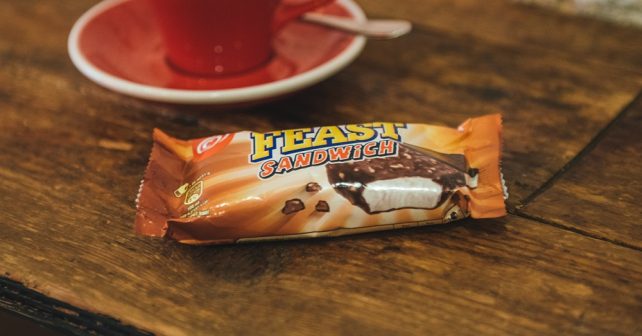 It's not quite FREE ice-cream, but almost! For one day only, lay your hands on a chocolatey Wall's Feast ice cream sandwich for just five measly pence!
The next-to-nothing giveaway at chic coffee house Soho Grind is all part of Wall's nod to the 1920s, the decade the company first began selling frozen desserts. They'll be laying on the nostalgia too so expect to chomp along to jazz sounds from the roaring Twenties as you guzzle your gelato.
The afternoon event kicks off at 3pm but get there promptly because when they're gone, they're gone!
Thurs 31st Aug, from 3pm: Wall's Feast Sandwich for 5p while stocks last
Soho Grind, 19 Beak Street, W1F 9RP