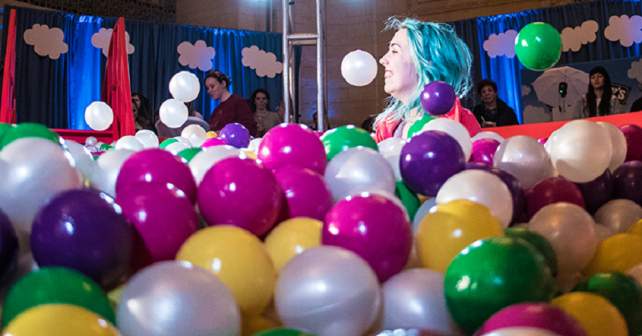 Now here's a party you can't refuse; ice cream legends Ben & Jerry's is inviting everyone to go celebrate its birthday at a day-long FREE plastic ball pit party!
The gigantic birthday cake-inspired trough in Spitalfields Market is all to celebrate the ice cream company's 40th anniversary. But don't expect a party invite. All fun-loving Londoners have to do is turn up, jump in, thrash around and enjoy.
If all the messing about makes you peckish, members of the B&J team will be scooping out  FREE Ben & Jerry's Birthday Cake flavour to anybody who fancies. Happy birthday to them!
Sat 10th March, 11am – 6pm: Ben & Jerry's Swirling Birthday Ball Pit (16+ only)
Old Spitalfields Market, 16 Horner Square, London, E1 6EW (entrance on Commercial Street)
FREE – just turn up! For more info click here