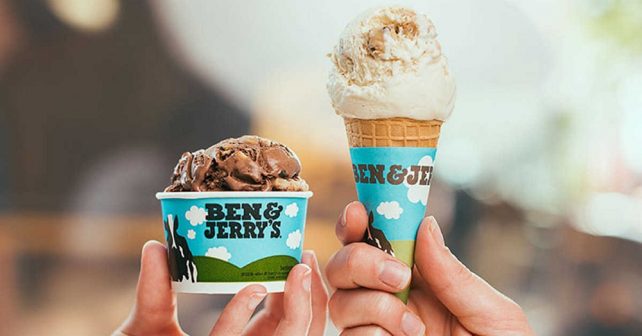 It's one of our favourite unofficial holidays of the year; Ben & Jerry's Free Cone Day is back  giving ice cream lovers the chance to bag a scoop for absolutely nothing.
It's all part of the iconic brand's annual giveaway to thank fans for their support. (The chain has been dishing up free goodies every year since 1979.) The gratis glacés will be given out at participating stores throughout the world including London's Soho, Leicester Square and Walthamstow outlets.
To claim your freebie just show up at a counter and ask. Perfect timing now that you've finished all those chocolatey Easter eggs!
Tues April 10th, 12pm – 8pm (in London): Ben & Jerry's Free Cone Day 2018
Global, one ice cream per person
For a full list of participating London venues click here