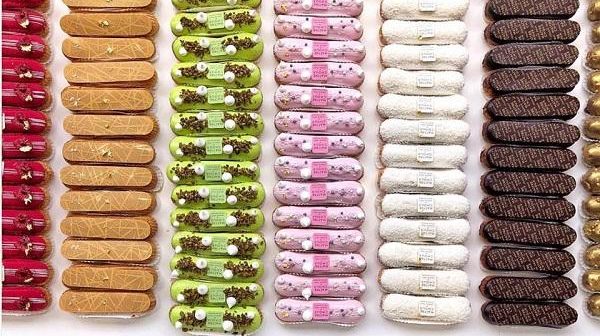 Fans of fancy French fare, this one's for toi! One Maître Choux store is giving away dozens of FREE eclairs this week and you're all invited.
The dreamy freebies are all to celebrate the launch of the posh brand's new home in Chelsea.
It's one per person and visitors can bag any of the Continental company's traditional flavours including Hazelnut and Milk Chocolate, Persian Pistachio or Spanish Raspberry. There'll even be some festive treats to choose from too.
What to do to bag the beauties? C'est facile, mes amis. Just rock up at 11am, smile politely and they're yours.
Fri 30th Nov & Sat 1st Dec, from 11am: FREE eclairs at Maître Choux
59 King's Road, SW3 4ND