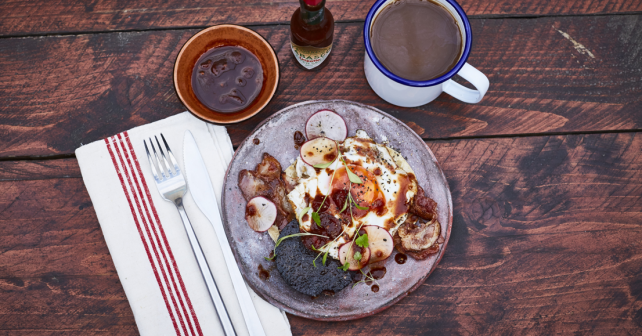 If there's anything better for nursing a festive hangover than a fry up we don't know what is.
To take the edge off your night before, new restaurant  Breddos Tacos  is offering 50 FREE Christmas breakfasts on Friday.
Think black pudding tacos with eggs and bacon, slathered in a smoky brown tabasco sauce.
To get your hands on a FREEBIE breakfast just say #tabascosquadgoals at the counter  -and share a picture of your grub on twitter or instagram.
December 23rd, Breddos Tacos, 82 Goswell Rd, EC1, 8-10am.