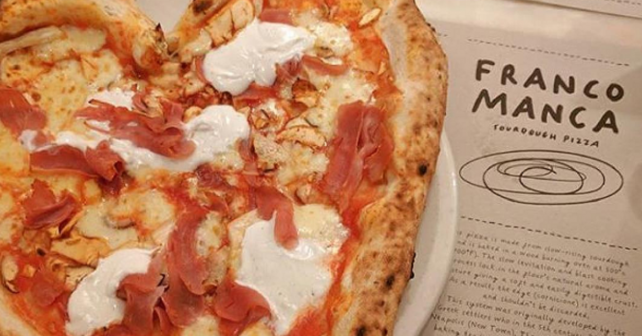 Let's be honest, January is one gloomy month. Christmas goodwill has disappeared, the days are still miserably short and everybody's skint.
Not for nothing is it considered the worst month of the year to have a birthday.
But January babies, don't despair. Franco Manco has decided to raise your spirits with a  FREE pizza-shaped present for Capricorns and Aquarians.
On the now infamous Blue Monday, all branches are giving out FREE pizzas if your birthday is any day in January.
All you've got to do is turn up with ID and you'll get a pizza on the house.
With 26 branches across London from Kilburn to Kensington there's no excuse not to take up their invitation.
Now all you need is a mate or date and you're good to go.
Happy Birthday!
Monday January 16th, Franco Manca, all sites. Pizza is only FREE for the birthday boy or girl. Eat in only.