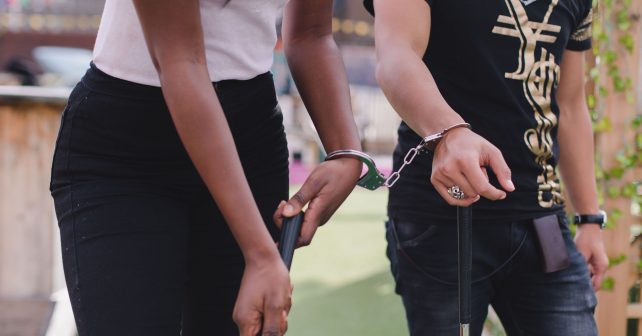 Cuffing season has arrived. Should this term have passed you by it refers to people wanting to get cosy and couple up as winter arrives. According to research, this time of year is the peak time people look for partners.
SFG club, the adult playground in Stratford, on the top of Roof East is inviting couples to come curling. And, in a nod to cuffing they're inviting couples to come in cuffed to each other for a FREE £15 session. (You don't need handcuffs, scarves will do.)
When you've finished with that you can move onto shuffled board, miini-golf and street food. Dare we say. it's a shoo-in for a fun Date Three. Or, if you're very brave it'll give you plenty to talk about on Date One!.
Now –  Sat 30th Nov: FREE £15 curling sessions
SFG Club, Roof East, Floors 7 + 8 Multi storey car park, Gt Eastern Way, E15 1XE
For more info and opening times click here