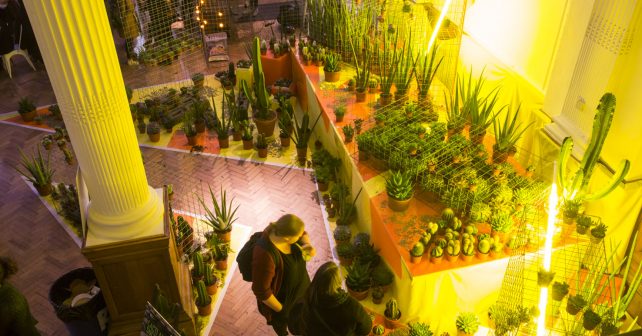 Find your green fingers and be inspired – the RHS Summer Urban Garden Show is back.
The immersive exhibition in Westminster is aimed squarely at city dwellers with limited outside space  – that's millions of Londoners then! –  and will be packed with hundreds of handy tips on gardening in the Big Smoke.
No matter if you've only got a titchy plot, window box, bare balcony or no outdoor space at all, experts will be on hand to advise on what you can grow at home – and how. You might even discover how to stop killing all your house plants!
There'll be loads going on – including workshops and tutorials from gardening specialists, talks from top landscape designers Nigel Dunnett and Cleve West, as well as a chance to try the Virtual Reality RHS experience.
Keep an eye out for the Central St Martins students specially commissioned plant pots by the indoor pond, or check out the pictures from the RHS Photographic Competition 2017. There'll also be pop-up food stalls from Rupert's Street and Elephant Kitchen to Vegan Sweet Tooth – what's not to like.
Thurs 12th and Fri 13th July, noon – 9pm
RHS Summer Urban Garden Show, Lawrence Hall, SW1P 2QD
FREE entry, no ticket required
For more info click here