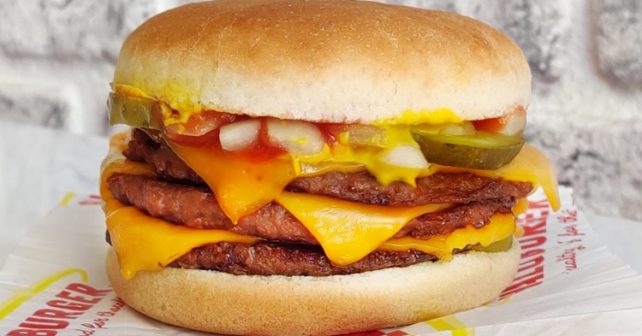 We at Skint are always pointing Londoners to the best deals and fun freebies across the capital. But it's not often we give readers the chance to give to a good cause just by tucking in to a burger!
The feel-good foodie freebie is all thanks to vegan brand Halo Burger. For every meat-free triple-decker cheeseburger picked up on the house at their Shoreditch branch this Tuesday, the restaurant will donate the cost of the snack (£2.39) to Hackney Food Bank. 
There's 100 lunchtime goodies to enjoy so get there sharpish and enjoy your Halo – in both meanings of the word!
Tues 8th Sep, from 12pm: Halo Burger's 100 vegan triple cheeseburger giveaway
Halo Burger Shoreditch, 105 Great Eastern Street, EC2A 3JD