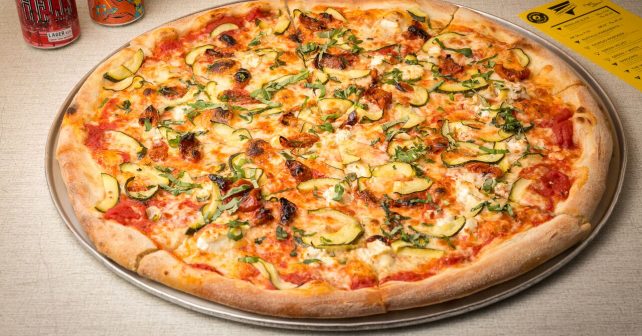 Listen up Peckham, there's a Voodoo Ray's pizza party on its way complete with a giveaway of 500 FREE slices to celebrate their new branch.
We're not talking tiny slivers of dough here – these are New York inspired, which means whopping great slices of American pizza. Whole pizzas are a huge 22 inches across, so a large slice of one of those monsters is more than enough for a meal for one. Think giant slabs of gooey cheese and tomato sliding off hot, fresh dough. Mmm!
If you can't get there for the FREEBIES, don't worry: there's 50% off food for the rest of September. And it's not just classic margaritas on offer: Voodoo Ray's is upping London's brunch game with a top selection of breakfast pizzas.
Oh, and did we mention Negronis are only £4.50?
Thurs 14th September – Sun 17th Sept from 5pm: FREE pizza for first 100 customers except Sat when it's the first 200 customers!
Voodoo Ray's, 285 Rye Lane, SE15 4UA