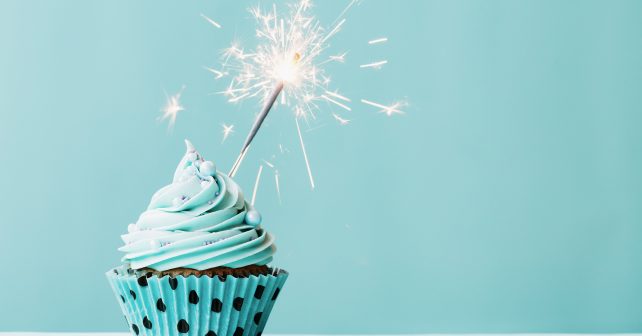 Here's a wonderful Friday afternoon treat. To celebrate their 5th birthday, Deliveroo is spreading some joy right across the capital and handing out FREE cake. To be specific, 5,000 delicious Hummingbird Bakery cupcakes!
That's a lot of cakes. Expect to see Deliveroo riders pitching up at five locations across London, ready to dish out 1,000 teal beauties at each one. (Precisely where they'll be in the stations we've not been told, but they shouldn't be hard to spot.)
And, of course, remember, once they're gone that's it, so be sure to get a wiggle on.
Fri 23rd Feb, 4pm – 6.30pm:  Deliveroo 5,000 FREE cupcake giveaway

4pm – 4.30pm, 1,000 cakes: Soho Sq, W1D 3PT5
5pm – 5.30pm, 1,000 cakes: King's Cross Station, N1 9AL5
5pm – 5.40pm, 1,000 cakes: Waterloo Station, SE1 8SW
6.10pm – 6.50pm, 1,000 cakes: King's Road (exact location unconfirmed), SW3 5UU
6pm – 6 30pm, 1,000 cakes: Liverpool Street Station, EC2M 7QH