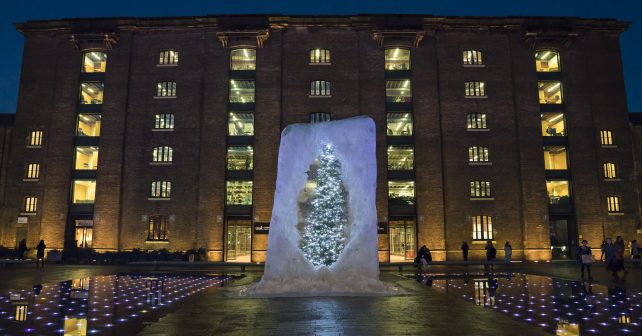 This is one art installation you really shouldn't miss.
Presenting a giant Christmas tree inside a seven metre "cube of ice."
As tall as a two-storey house it's carved from two tonnes of resin, decorated with 1,200 lights and has been installed in Granary Square, King's Cross,
Called 'Fighting Fire with ice cream' it even has its own 'puddle' made from 550 pounds of clear wax.
It's the latest spectacular work by British Artist Alex Chinneck:  "I wanted to create an installation for Kings Cross that was visually and theatrically intertwined with the fountains of Granary Square."
And, as Alex says, if any nearby bars run out of ice, they'll know where to find some!
Fighting Fire with ice cream will be on display until January 6th 2017. FREE