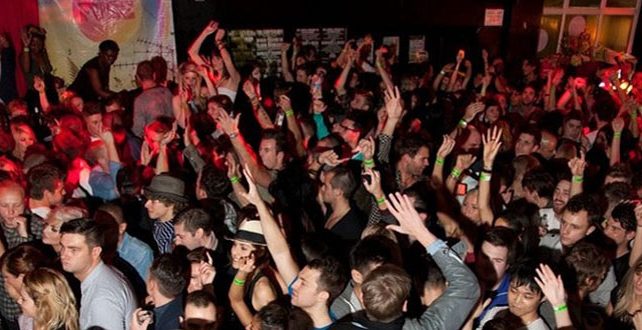 Fancy a club night out in East London AND do something good for the world at the same time? Well now you can, thanks to the brilliant Refuge – A Club Night With A Conscience!
Brick Lane institution 93 Feet East is playing host to the brand new party where all money raised from ticket sales goes directly to charity Help Refugees.
It may all be for a good cause but organisers are taking the party vibes seriously! DJs on the night will be playing a mix of funk, hip hop, reggae and dance tunes.
Co-organiser Josie Cohen tells Skint, "People can kill two birds with one stone – party with their mates and also know that they are doing something to help refugees at the same time. Its a win-win!"
Saturday, 5th May – 8pm til 1am, £10, Refuge club night.
93 Feet East, 150 Brick Lane, E1
For more info click  here