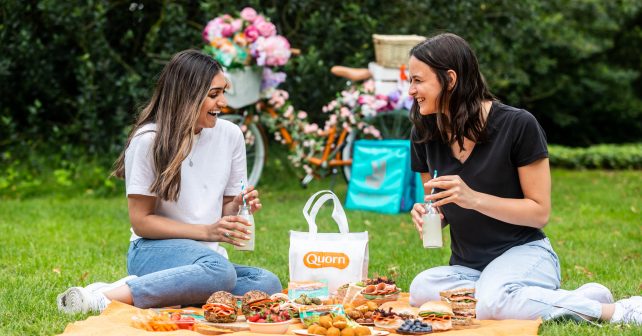 According to research, over 70% of Brits will be heading outdoors for a picnic over the summer. The chances are many of them will contain meat.
Fun Fact: The same research estimates that the total carbon emissions saved if every UK household had one meat-free picnic would be 24,742 tonnes.
Of course, even those of us that are diehard carnivores know that it's better for the planet if we cut down our meat intake. To encourage everyone to reduce their reliance Quorn, the well known vegetarian and vegan company, has stepped up to give out meat-free picnic hampers for just 1p this weekend,
Yes, that's one new pence! The basket will contain a mix of everything from Quorn Cocktail Sausages to Picnic Eggs with Vegan Smoky Ham and the new Sweet Chilli Bites,
Gill Riley, Quorn Marketing Director, says: "We are proud to provide delicious meat alternatives that are an easy swap for people to make; there's something for everyone to try."  
All you've got to do to claim your basket is to head over to Deliveroo. Given we've been experiencing some biblical rain – and there's some more forecast this weekend –  you might want to time your picnic very carefully. Alternatively, plop on the sofa for a pretend picnic in front of the telly!
Sat 7th Aug & Sun 8th Aug: 1p Quorn picnic baskets (as long as stocks last)
Available on Deliveroo for delivery in London and Manchester

 -