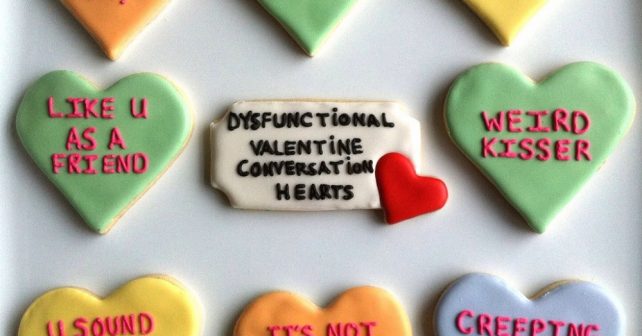 It's Valentine's Day! That most romantic night of the year where smug couples cosy up and whisper sweet nothings to their bae over extortionate dinner and marked up plonk.
But forget about that! Skint has trawled some of the choicest – and reasonably-priced – places to go in London on Valentine's Day. Whether you're loved up, full of hate or on the pull we got something for everyone.
Why not head down to Reds True Barbecue for their FREE Anti Valentine's Day quiz? The Shoreditch smoke house have teamed up with Oh My God! It's The Church for a night of rude, crude meat-fuelled trivia to test your knowledge of love, romance and jalepeno laced smoked sausage. There's epic prizes on offer too! Tables and booths available for singles, married, divorced or neither. 8pm start.
Reds True Barbecue
54-56 Great Eastern Street, EC2A 3QR
Open 12pm – 1am
—————————————————–
Fancy your chances eating and getting hammered on the cheap with hipsters? Then head over to Zigfrid von Underbelly. The Hoxton bar and eatery is laying on a Cheap Dates Supper Club!
Choose your favourite Valentine's songs on the Zigfrid Von Underbelly Jukebox
From 4pm, they're doing a 2-for-1 on main meals as well as 2 for £10 Valentines's cocktails all day and night too. Plus you'll get the chance to choose the music on their legendary jukebox!
Zigfrid von Underbelly
11 Hoxton Square, N1 6NU
Open 4pm – 1am
—————————————————–
Ruby's in Dalston is doing red cocktails for a fiver every week at their Ruby Tuesday's night and – thank the sweet Lord for small mercies – Valentine's Day falls on a Tuesday this year. Luckily for all of us, classics like Negronis, Manhattans and Rhubarb Sours are all part of the deal!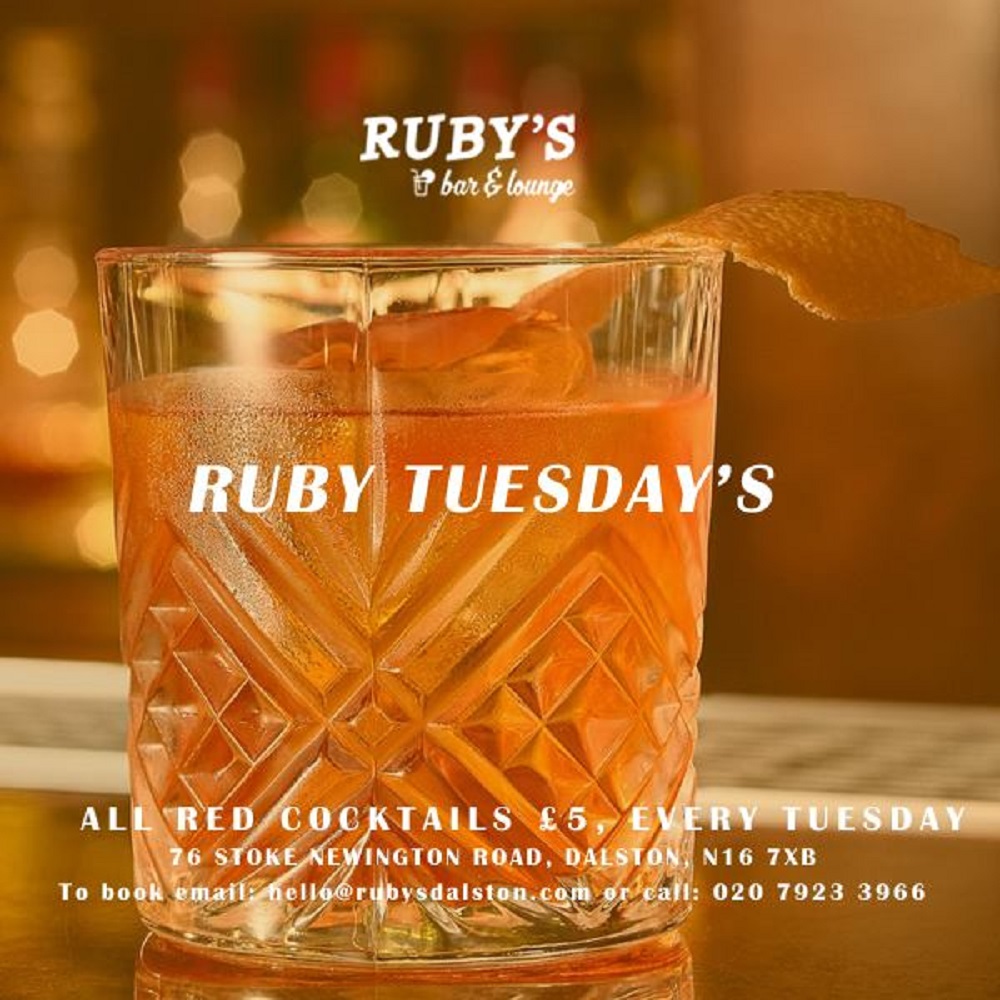 Red cocktails are a fiver at Ruby Tuesdays!
Ruby's Bar & Lounge
76 Stoke Newington Road, N16 7XB
Open 6.30pm – midnight
—————————————————–
Why don't you just scare the shit out of friends/parents/current/ex Lovers by getting inked at Drink, Shop & Do's Valentine's Temporary Tattoo Parlour?  Even better it's FREE to get involved with the event when you buy a drink from the Kings Cross bar and craft store? So get pissed and scrawl your ex's name on your arm because hey, it's only a transfer!
Drink, Shop & Do
9 Caledonian Road, N1 9DX
From 7pm
—————————————————–
Opened just in time for Valentine's Day, the new Four Quarters East cocktail bar in Homerton is the perfect place to let off some steam and get away from all the selfie posing baes. It's an old school arcade room where you can race, shoot, kick and punch the night away. You'll be transported back to your childhood, but you'll be drinking this time! (Legally.)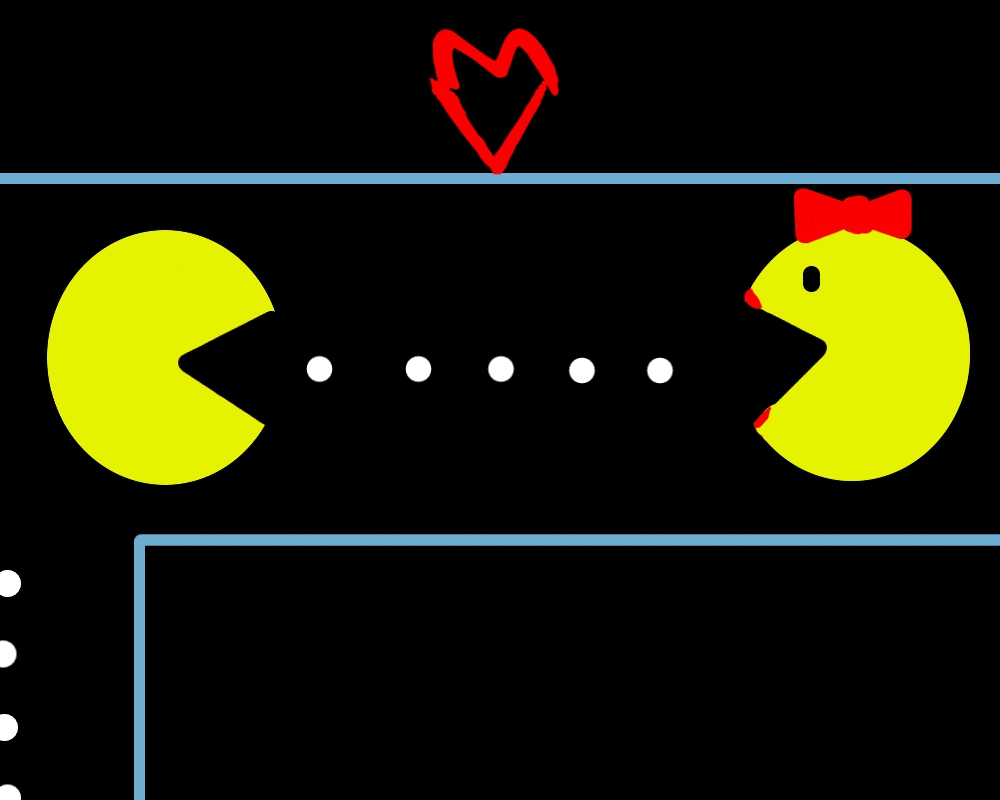 Can't make your way east? No dramas – make straight for their original digital site in Peckham! It's open from 5.30 til 1am on the day!
Four Quarters East
24 East Bay Lane, E15 2GW
(Peckham Four Quarters; 187 Rye Ln,  SE15 4TP)