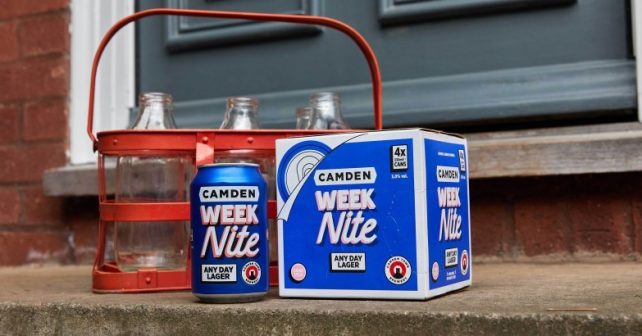 Cheer up your hump day with FREEBIE beer. Camden Town Brewery is giving out hundreds of totally FREE cans of lager. All you've got to do is show.
It's to mark the ale specialist's new Week Nite Beer. From 5pm on Wednesday staff will be handing out 1,500 tins of the 330ml lager to anyone (over 18) who wants one over the course of the night.
This'll help cheer us all up after the bank holiday weekend. Cheers!
Wed 8th May, from 5pm: 1,500 FREE Week Nite Beers
Camden Town Brewery, 55-59 Wilkin Street Mews, NW5 3NN
FREE – for more info click here