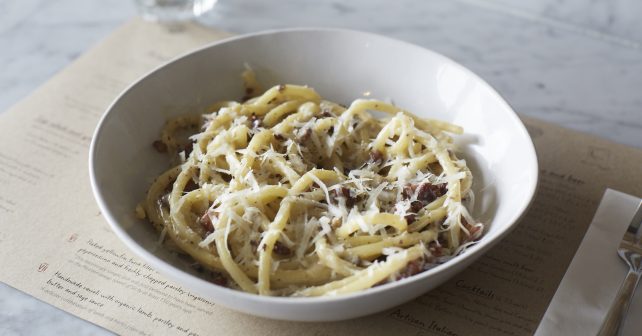 It's World Pasta Day on 25th October and go east would be our advice.
Emilia's Crafted Pasta is giving out FREE pasta all day! What's more customers will be able to choose from their seven signature pasta dishes.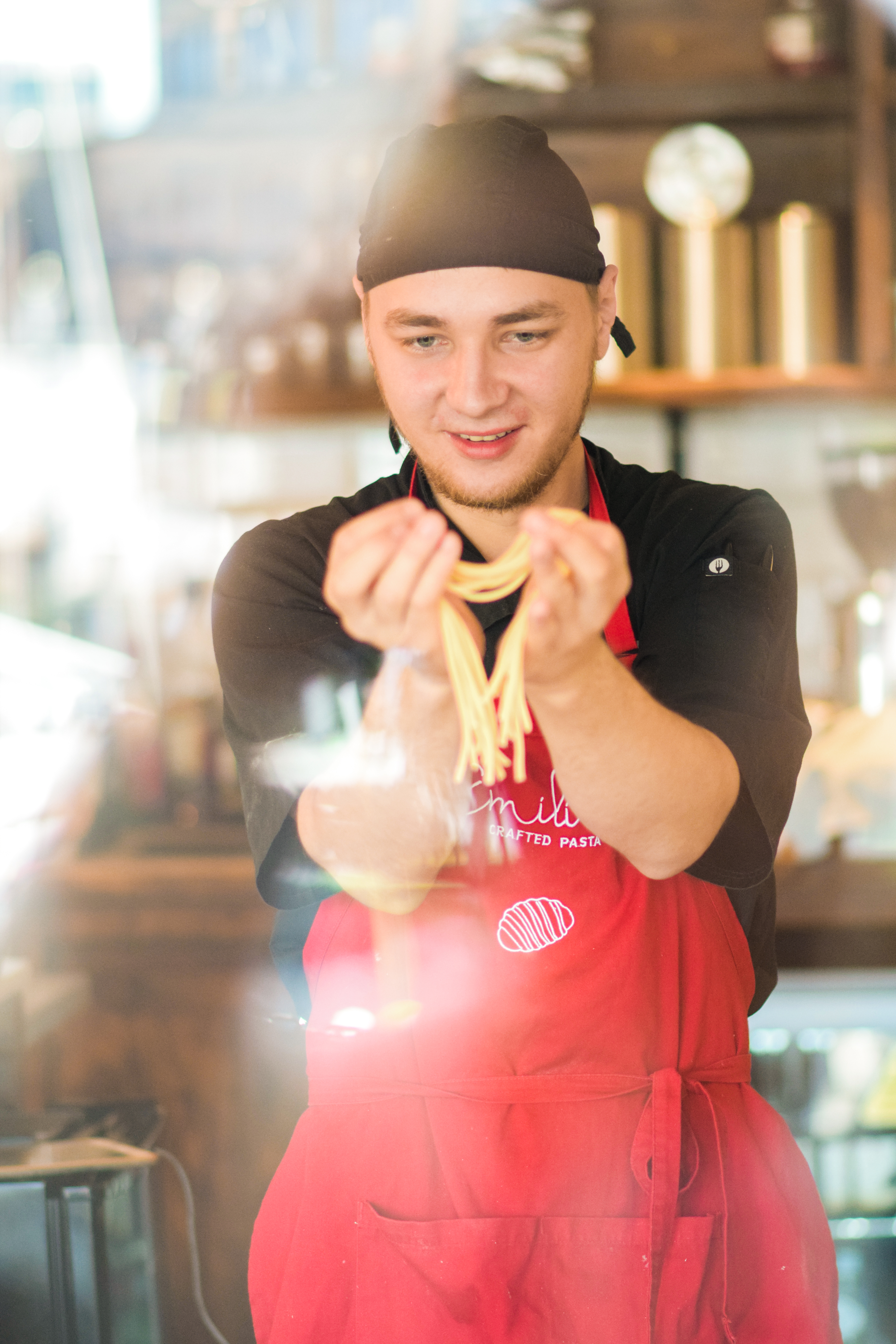 These include pappardelle ribbons with Bolognese sauce, homemade basil pasta with curvy pasta, smoked salmon carbonara and a creamy walnut sauce with creamy mushrooms. Salivating yet?
In other words, both meat eaters and veggies will be spoilt for choice.
There's two sittings so if you're nearby or not working you can swing by in the day. Alternatively, head there for the evening. It's not a huge restaurant and there's no bookings so you might have to wait, but with this choice we don't think that's too much of a hardship.
Thurs 25th Oct, 12- 4pm and 5 -10pm: FREE pasta dishes (drinks + antipasti not included)
One per person per sitting, subject to availability  Walk ins only, no bookings
Emilia's Crafted Pasta, Unit C3 Ivory House, St.Katharine's Dock, E1W 1AT