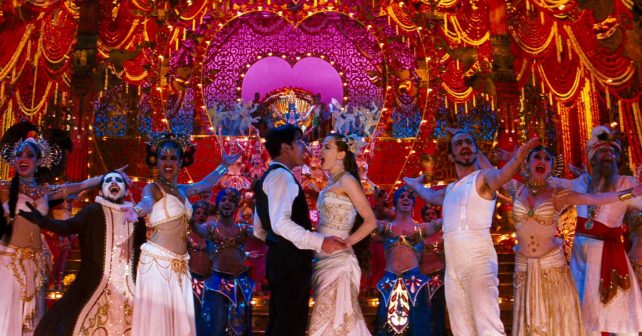 One new musical screening is putting a different spin on the phrase "power ballad"; they're inviting movie-goers to watch Moulin Rouge for FREE, but you've got to work for it!
Guests at Moulin Rouge Presented by Electric Pedals are being invited to jump on specially constructed bikes to pedal power the outdoor big screen.
The blockbuster singalong features Nicole Kidman and Ewan McGregor as star-crossed lovers in Paris.
If you don't fancy all that hard work you can just take along a blanket and cushion and chill as you watch. But that's far less fun and not nearly as healthy!
Wed 14th Aug, 8.45pm: Moulin Rouge Presented by Electric Pedals
Southbank (Riverside Terrace, level 2), Belvedere Road, SE1 8XX 
FREE – for more info click here
Update: Due to weather conditions this is now taking place in the Clore Ballroom, RFH, Southbank