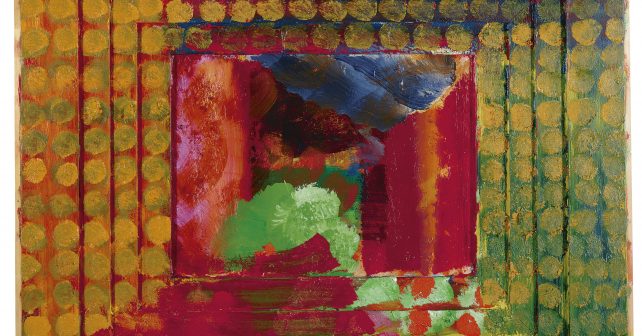 You'd be forgiven for wondering why The National Portrait Gallery is staging an exhibition of what appears to be entirely abstract works.
Certainly, the paintings of British artist Howard Hodgkin are full of lavish streams of colour, wild brush strokes and don't immediately scream portraiture.
However, as Howard Hodgkin: Absent Friends demonstrates, the Turner Prize winner's seemingly obscure works are emotional portraits.
As Paul Moorhouse, the curator of the exhibition says: "Hodgkin's portraits are very unorthodox because they represent memories and emotions rather than literal appearances. But these wonderful sensuous and often intimate images are nevertheless entirely about people."
Internationally recognized as one of Britain's leading artists, Hodgkin, who died this year on the 9th March aged 84, was awarded the Turner Prize in 1985 and has exhibited many major retrospectives worldwide.
The exhibition will display the breadth of his works with 55 pictures dating from 1949 to the present, including paintings of his friends, artists Peter Blake and David Hockney.
March 23rd –June 18th, Howard Hodgkin: Absent Friends, £10
The National Portrait Gallery, St Martin's Place, London, WC2
Click here for tix