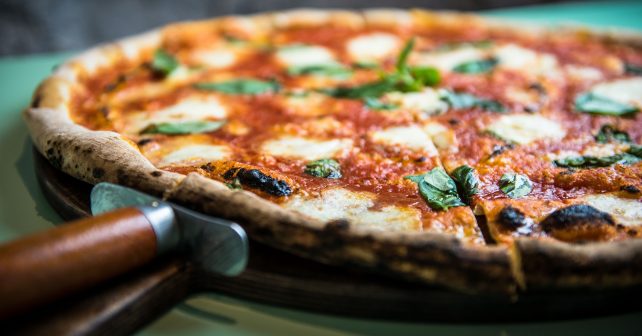 OK, if anything's gonna get us on board during 2020's raging hellscape, it's got to be FREE pizza. And loads of it!
Yep, it's Homeslice to the rescue this autumn. Starting on Thursday 15th October, the pizza people will begin introducing their weekly 'Slice of Normality' with 500 (count 'em) slices of pie given out during an hourly slot!
The location and timing for each giveaway (it'll be a different day each week at one of their six sites) will be announced the day before via their newsletter in the morning and Instagram (@homesliceldn) in the afternoon. Customers are encouraged to sign up and follow them to be the first to receive the information.
Once you know where it is, follow @homesliceldn on Insta and share the announcement post on one of own Instagram stories and the tuck is yours. And bon aps!