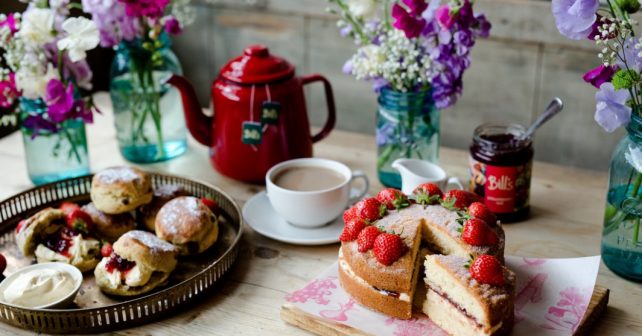 Let them eat FREE cake! We know, Marie-Antoinette didn't say that – how much better her reputation would've been if she had – but luckily for London, Bill's Restaurants is saying precisely that.
To celebrate the launch of its new branch in Victoria their staff are (aptly) handing out FREE slices of Victoria sponge for five consectuive afternoons during their opening week. And, as if that wasn't enticment enough you'll also be given a choice of FREE drink to wash it down – either Bill's Elderflower Pressé or Bill's Pink Lemonade.
What a lovely afternoon treat and, all you've got to do is turn up and say hello.
Just a quick note. It's strictly one slice per person so don't expect to do a cake run for the entire office, you'll have to take it in turns!
Monday 24th-Friday 28th April, 3-5pm, 1 FREE slice of cake + 1 FREE drink p/p takeaway (whilst stocks last).
Bill's, 6 Cathedral Walk, Cardinal Place, Victoria, SW1.