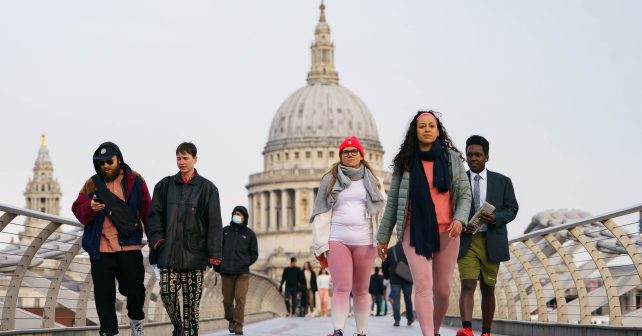 As more Brits return to the office the more we're thinking about getting fit. So says research by The Gym Group which claims two thirds of Londoners are itching to kickstart a new healthy, active regime.
To help us along they've launched a Back To Work-Out campaign. To lure us off the sofa and back into the gym they're giving away FREE one-day passes every Monday throughout February.
TV medic, Dr Chris George, who's backing the campaign says, "A Monday workout can help start your week in the right way which is why The Gym Group's Back To Work-Out campaign is a great initiative in enabling more people across the country to access their fitness spaces."
"The last few years have been challenging for everyone, but we can now take back control of our lives. By taking small steps towards health and wellness goals it will help to make us feel happier and healthier."
With around 185 gyms open 24/7 across the country – and 59 in the capital – that means whether you're in London or Liverpool you won't miss out on these freebies.
In short, if you're part of the 'laptop class' that's spent far too much time in the last couple of years sitting on your behind (guilty, as charged) you've no excuse not to work up a sweat!
All Mondays in February: FREE gym passes
The Gym Group, nationwide
To claim your pass click here and enter the code BACK2WORK at the checkout.