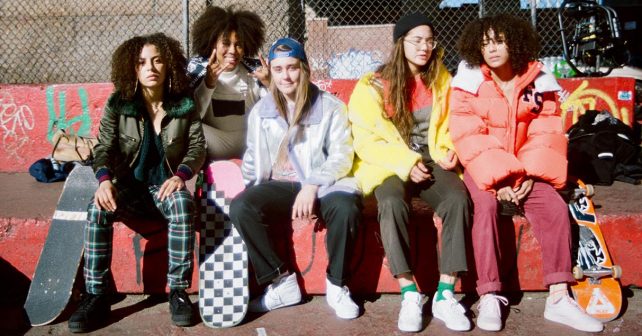 Ladies, this is one for you. We're talking about a women only night of FREE film, food, booze, skate lessons and yoga.
The evening event in Waterloo is to celebrate the screening of Sundance-winning film-maker's Crystal Moselle biopic, Skate Kitchen. There'll be two viewings on the night as well as a Q & A with some selected cast and crew.
However, there's far more going on than a film. Visitors will be able to take advantage of female only access to the building's skate park bowl, mini ramp and street course, get tips from skate teachers and take part in two yoga sessions at 7pm and 8pm.
And, when you get peckish you can put down the board and munch on FREE Skate Kitchen themed food and cocktails, plus bop along to DJ duo GRLTLK.
Stick that in your half-pipe and smoke it!
Thurs 13th Sept, Screenings 7pm & 9pm (doors open from 6pm – 11pm: House of Vans London presents 'Girls Skate Night'
House of Vans Arches 228 – 232, Station Approach Road, SE1 8SW
Advance places have gone but there's still a limited number of walk-ins on the day.
Yoga sessions are first come first served. No skating equipment provided.