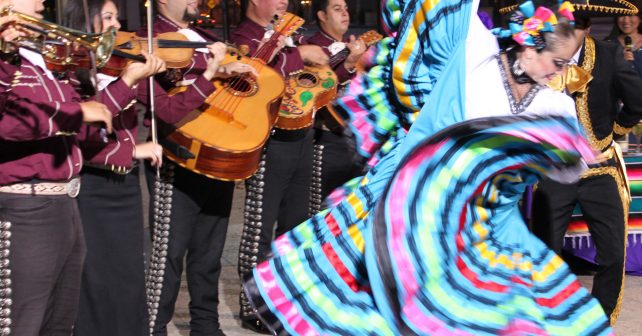 Need a reason to reach for the margaritas this weekend? You've got one; on Friday it's the Mexican holiday of Cinco de Mayo.
Want some history? 5th May is not the central American country's Independence Day. (That's in September). The festival marks the anniversary of the army's rout of the French at the Battle of Puebla in 1862.
In honour of the annual holiday – and our profound love of Mexican food and booze -we've come up with a list of best places to visit on Friday. Just make sure you have a glass of water before you hit the hay, right?
————————————————
Killer Tomato
Make straight for West London for some food and booze at the splendidly named Killer Tomato! The modern Mexican in Shepherds Bush sells a range of  £8 burritos as well as an option of three house tacos for a tenner!
Tequila? Hell, yes! There's a variety on offer at the bar. And for the experimental drinker the restaurant also does a line of £3 frozen shots. White tequila and Jalapeno syrup, anyone?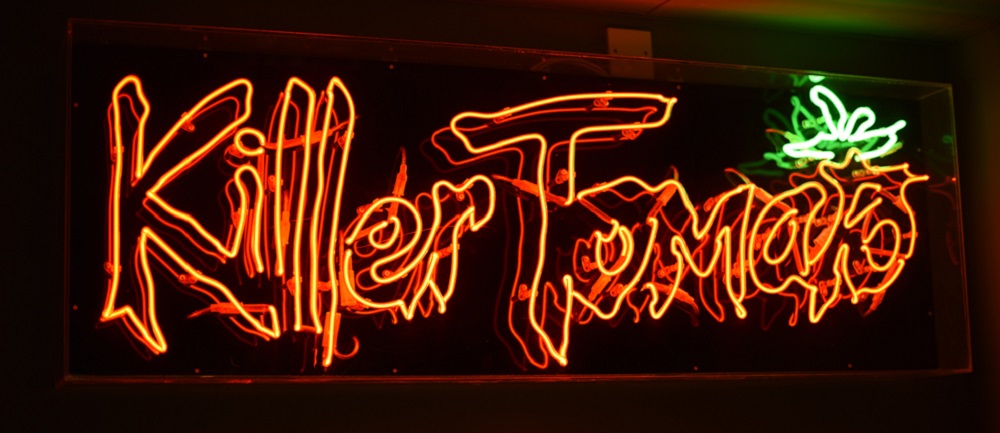 Killer Tomato in Shepherd's Bush is doing 2-4-1 Margaritas for all Skint readers!
Plus they've got a deal for all thirsty Skint Londoners too! The owners are doing Two-For-One on Tommy's Margaritas (£7.50) on 5th May only. Just quote 'Skint London' when ordering. Drinks must be taken with a 'table meal' (it's a condition of their alcohol licence.)
Killer Tomato
18 Goldhawk Road, W12 8DH
For more information – click here
---
Chilango
In need of some Mexican music to liven up this dreary spring weather? Then head down to Chilango at London Bridge! Their branch on Tooley Street will be hosting Mariachi band 'The Mexican Way' between 12-1pm on Friday. Can't make it down to the river? No worries! There are Cinco de Mayo parties across the day in all their restaurants.
Catch Mariachi band 'The Mexican Way' at Chilango, London Bridge!
In celebration all outlets will be running a Two-Corona-beers-for-a-fiver deal throughout the day. Get ready for selfies too because there'll be decorations and fancy dress! Plus keep an eye out for their special competitions running on Instagram and Twitter throughout the day.
Chilango
Various locations across London
For more information – click here
'The Mexican Way' Mariachi band will be performing between 12-1pm at Chilango London Bridge, 90 Tooley Street, SE1 2TH
—————————
El Vergel
For a spot of celebration head over to the bril El Vergel! The family run Southwark cafe – open daily for breakfast and lunch – will be selling plates of enchiladas, tostadas and their wide-array of moderately priced tacos all costing under a fiver.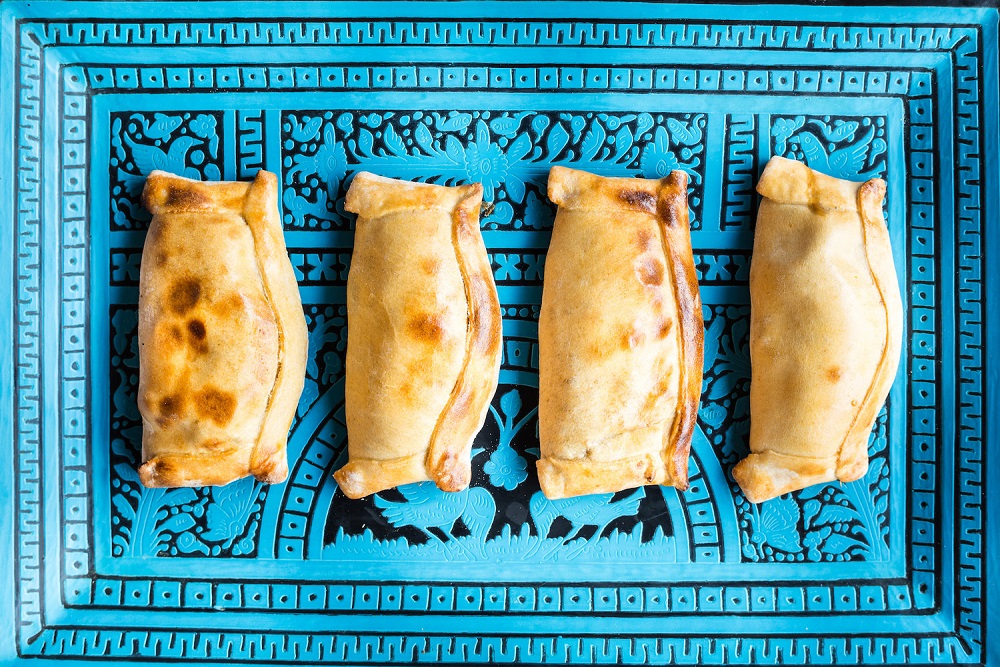 El Vergel sells a variety of empanadas priced at £3.50 each
There's a great selection of greenery on offer too, including a baby spinach tortilla salad (£6.20). Wash it all down with a bottle of Mexican beer Negra Modelo too. Go on, it's their national holiday!
El Vergel
132 Webber Street, Bankside, SE1 0QL
For more information – click here
---
Wahaca
For a wide selection of affordable treats, get down to the Papa of them all; Wahaca. The Mexican street food themed eaterie is the perfect location to load up on reasonably priced tacos, cheesy quesadillas, crispy taquitos and warming bean soups.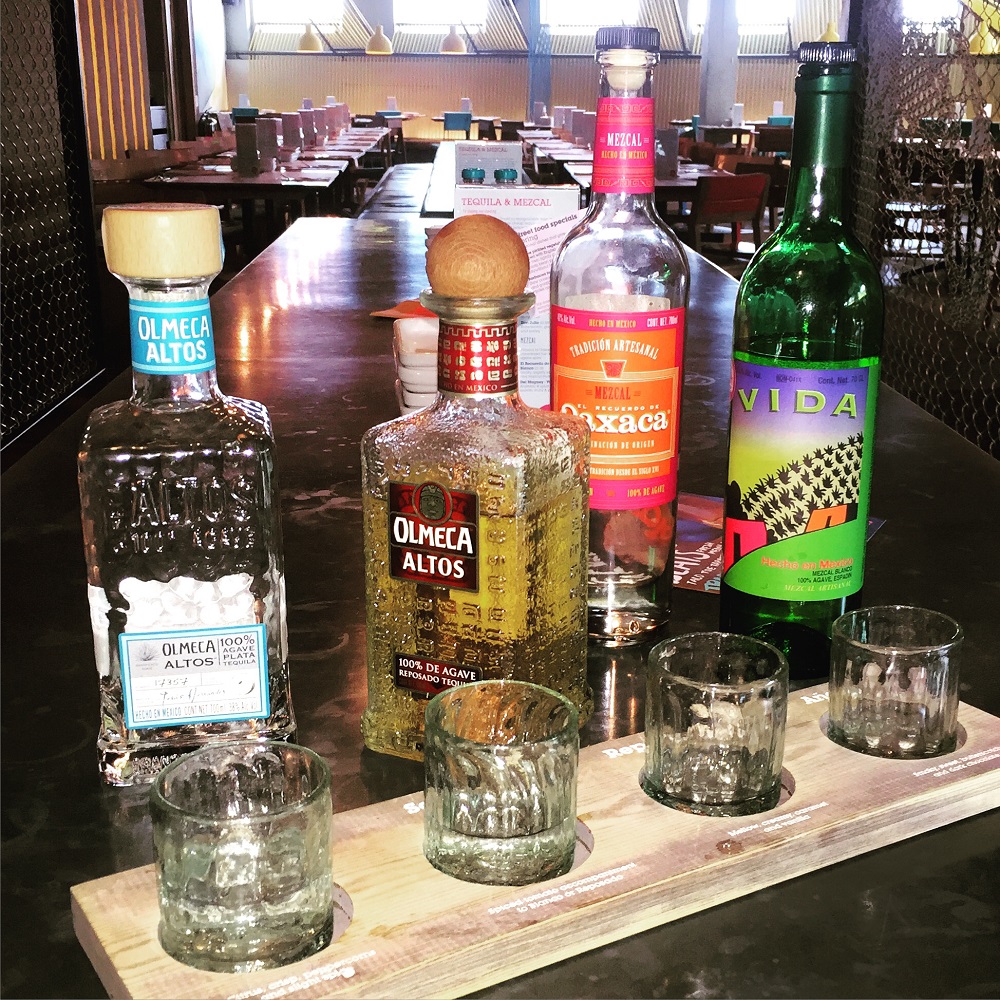 There are loads of tequilas and mescals to choose from at Wahaca restaurants!
For a Latin twist on a traditional favourite, go for their Spring Special Chorizo Tiayuda: it's pizza done Oaxaca market style! The tangy Wahaca Margaritas all cost £7 and the bumper selection of tequila & mezcal shots average about the £5 mark. Salud!
Wahaca
Various locations across London
For more information – click here