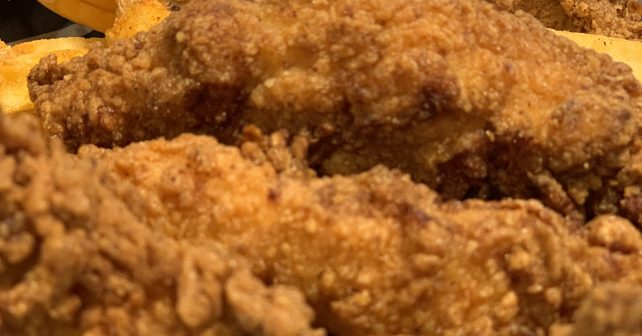 Knocking around Charing Cross on Monday? This could be your lunch – or tea sorted!
The Thunderbird chain – and Wingfest winner 2019 – are launching their delicious new fried chicken tenders with a day of FREEBIES for their customers.
For the uninitiated, tenders are boneless crispy chicken fillets coated in buttermilk and secret spices. All you've got to do to get your hands on a portion of five plus a dip is quote, "Love Me Tenders" at the till. Easy.
Here's a quick reminder of the Elvis word play inspiration 'cause why not!
Mon 10th Feb, 11am – 10pm: FREE chicken pieces ((one portion/person, eat in + takeaway while stock lasts)
Thunderbird, 29  Villiers St, WC2N 6ND