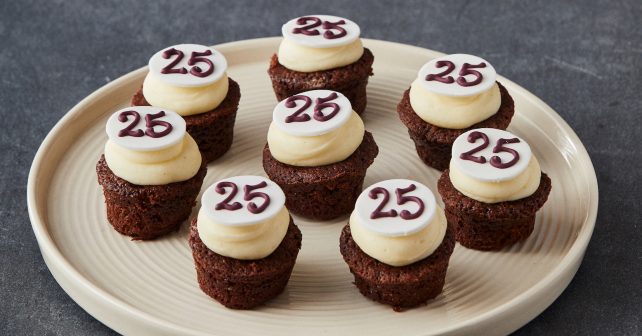 Konditor is celebrating its Silver Anniversary and we're all invited! Each of its six branches across London is hosting a birthday party prior to the Bank Holiday weekend. And, of course, every birthday party needs cake – particularly if you're in the cake business!
Anyone swinging by can expect FREE mini cupcakes and, if you time it right, there'll also be FREE fizz for a birthday toast in the afternoon.
All you've got to do is find your nearest branch and rock up. Otherwise known as popping out of the office for 10 minutes!
Fri 23rd Aug: FREE mini cupcakes + FREE bubbles 5pm-6pm
All London's Konditor stores
Stoney Street, SE1 9AD : 8am- 7pm
Bow Lane,  EC4M 9EB :  7am -7pm
Grays Inn Road, WC1X 8LR  : 7:30am -6.30pm
Goodge Street, W1T 2PX : 9am – 8pm
Market Street, E1 6DT : 8:30am -7pm
Cornwall Road, SE1 8TW : 7:30am -7pm